Smart Tags = Stressless Travel
Millions of travelers lose their bags every year. That is why we created the ZÜCA Smart Tag which helps travelers reunite with their lost and/or stolen luggage using a unique tracking code.
Buy a Smart Tag
Register a tag
Register a ZÜCA Smart Tag by scanning a QR code with your phone, or by manually entering the unique tracking code provided. Already have an account? Sign in and you'll be on your way. First time user? Create an account
Sign in
Report a found tag
Your unique tracking code is located on the back of your Smart Tag.
How it works

Register
Register your tag using our simple online form.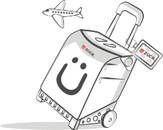 Go on your travels
Go on your travels with peace of mind, knowing your luggage is secure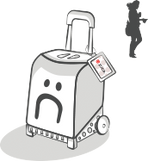 Should the worst happen
We understand that it's easy to be distracted and lose your bag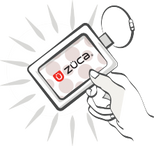 A good Samaritan
When someone finds your bag, they'll notice the cool tag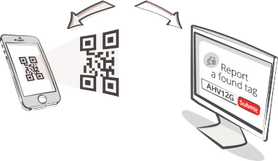 They report lost luggage
They can either scan the QR code or enter the unique code online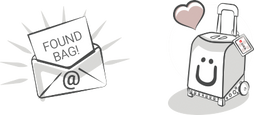 You get an email
You get an email reporting that your luggage has been found and the details of retrieval information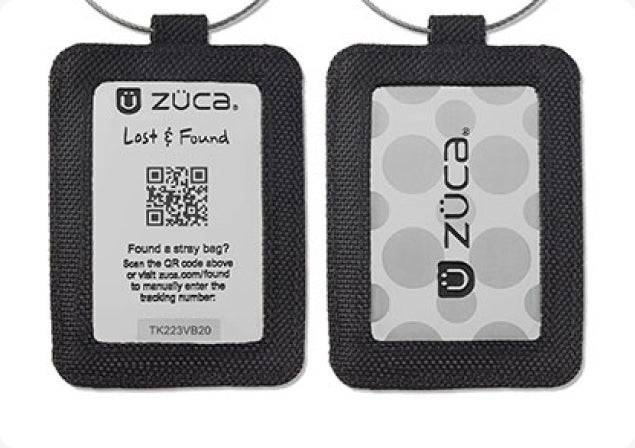 Delivery is in the details.
A handsome tag is encrypted with your personal contact info and your preferred method of contact—phone or email.

Once you've activated your tag online, the QR code will lead straight back to you via your preferred form of contact. Privacy plus: the data's in code, so only a computer can read it.