Hit the Course with Confidence
Disc Golf Cart
View all
Limited Edition
New
Sold out
Compact Disc Golf Cart
View all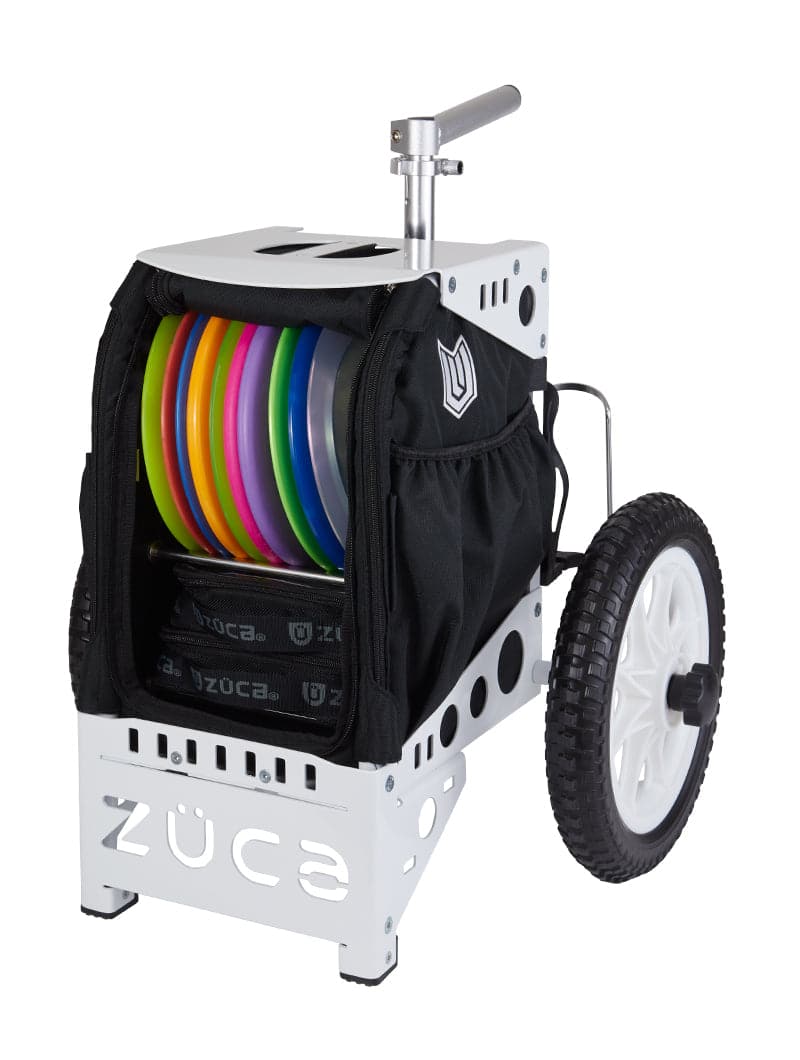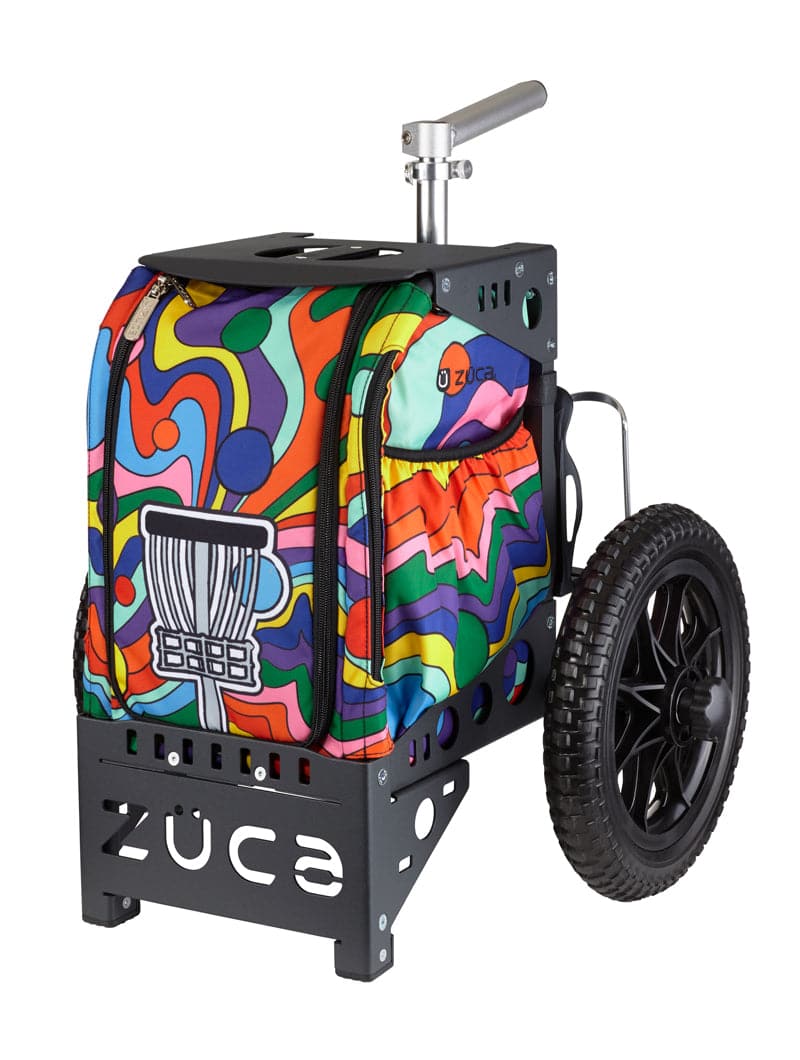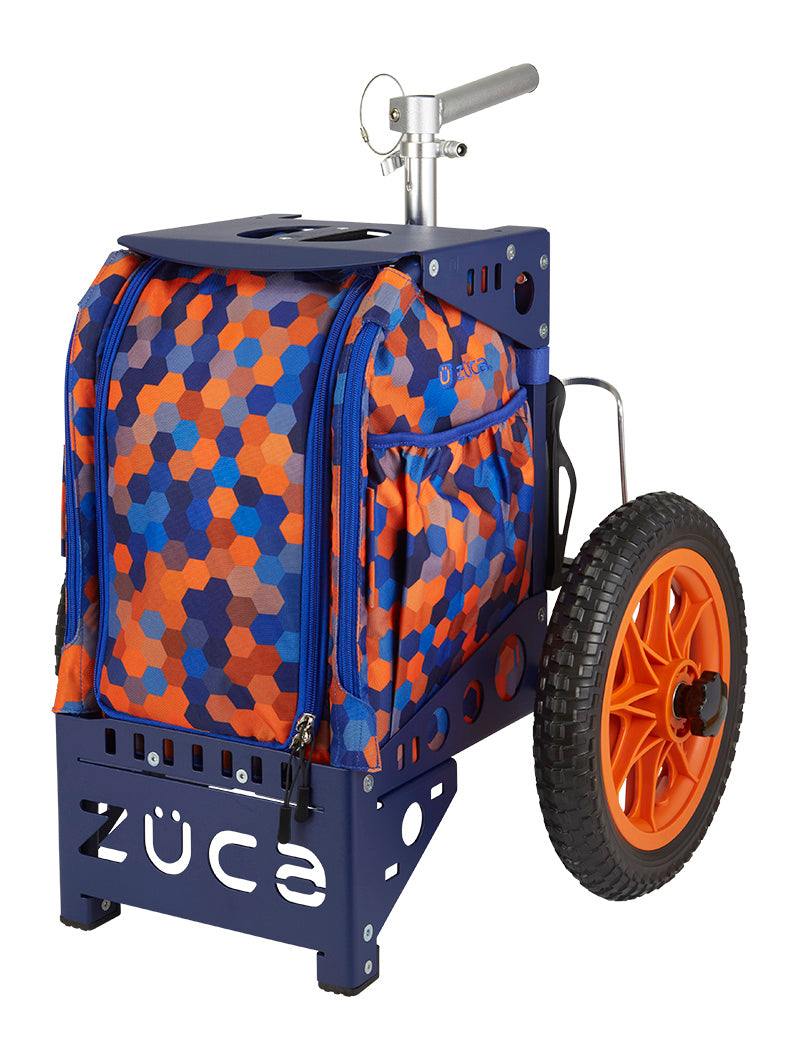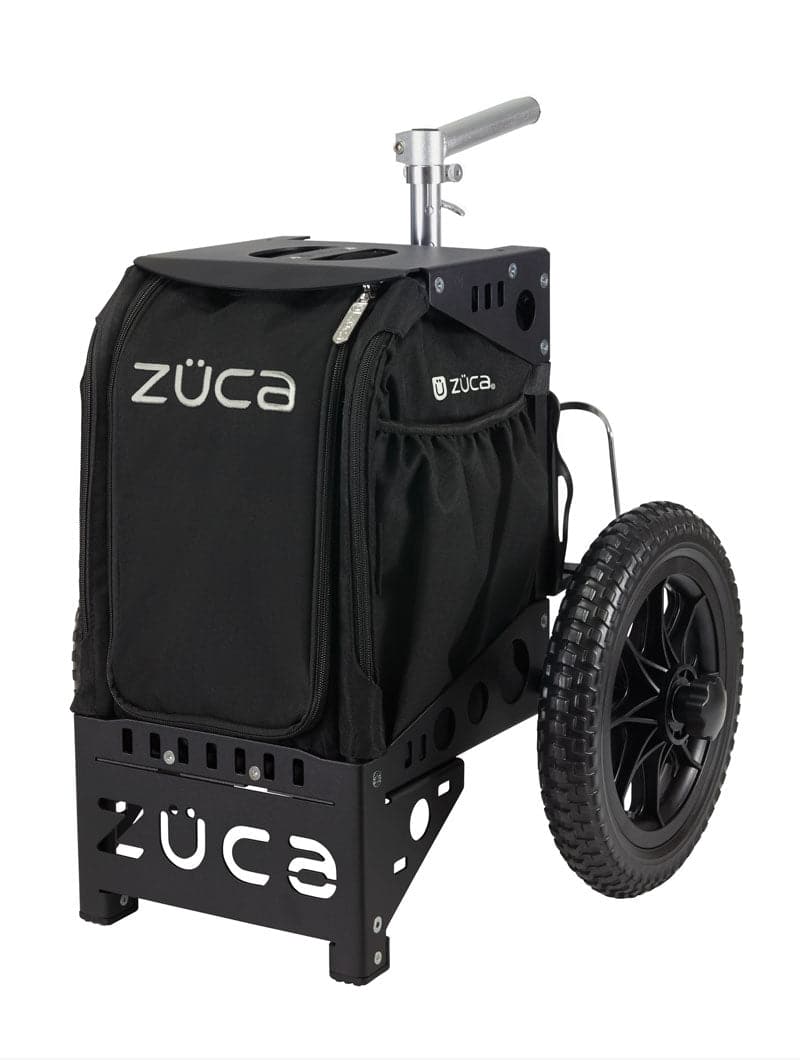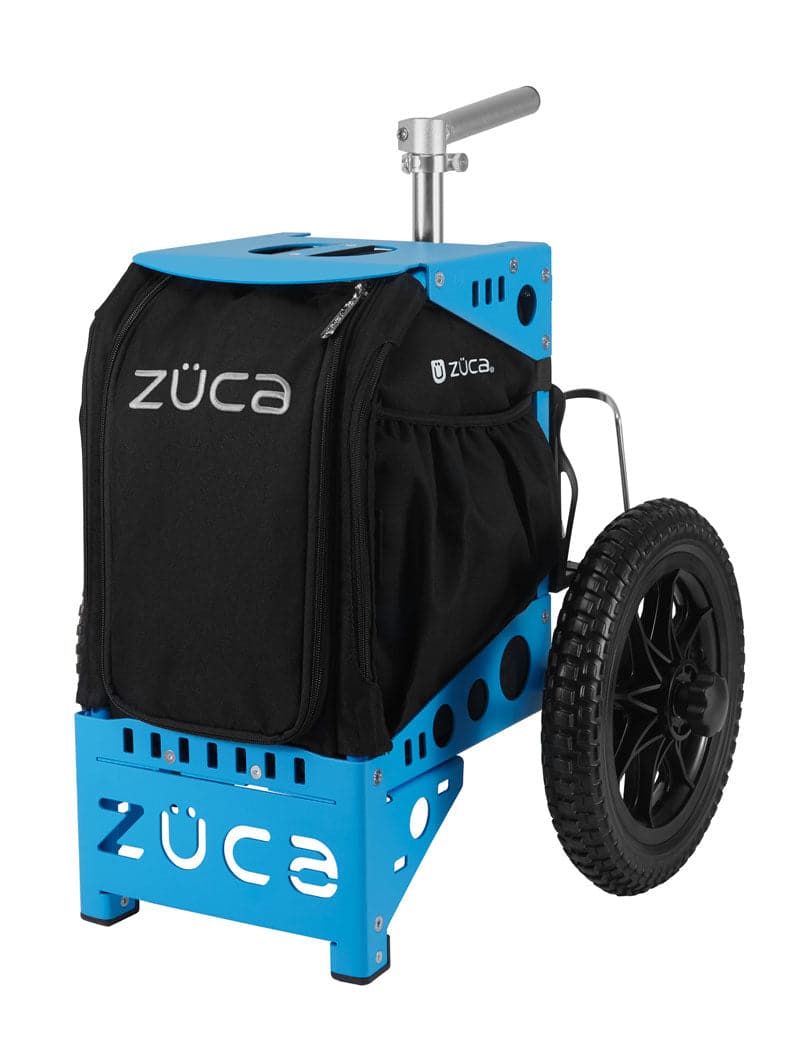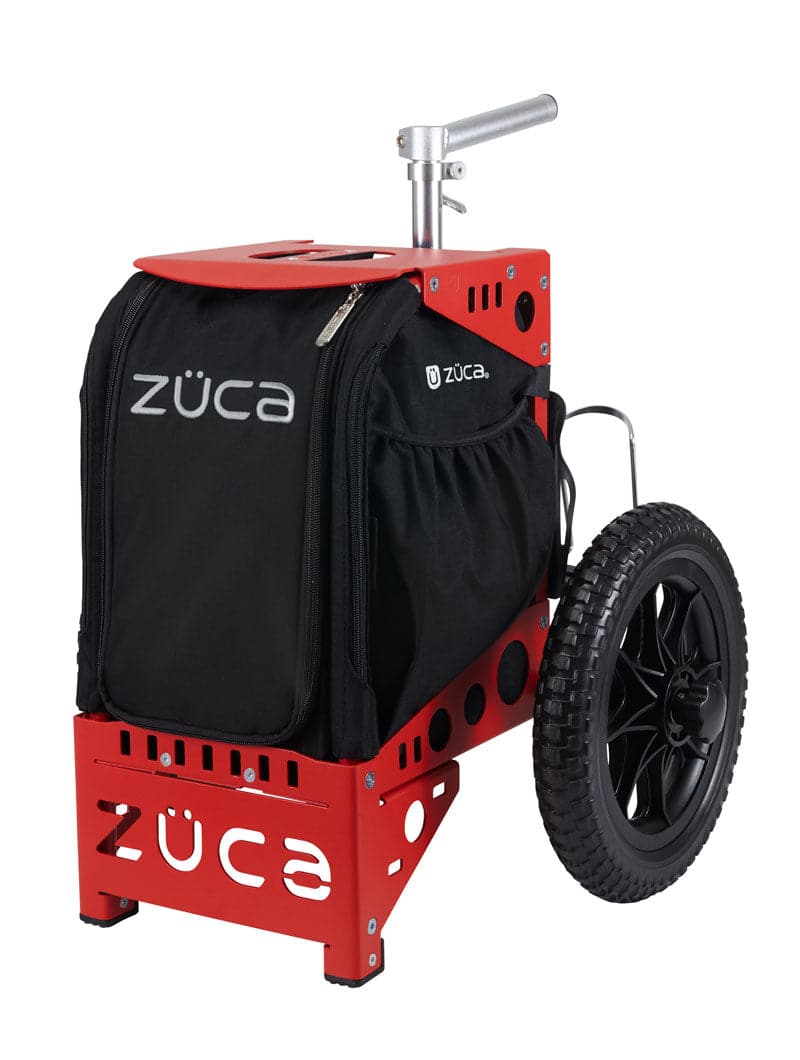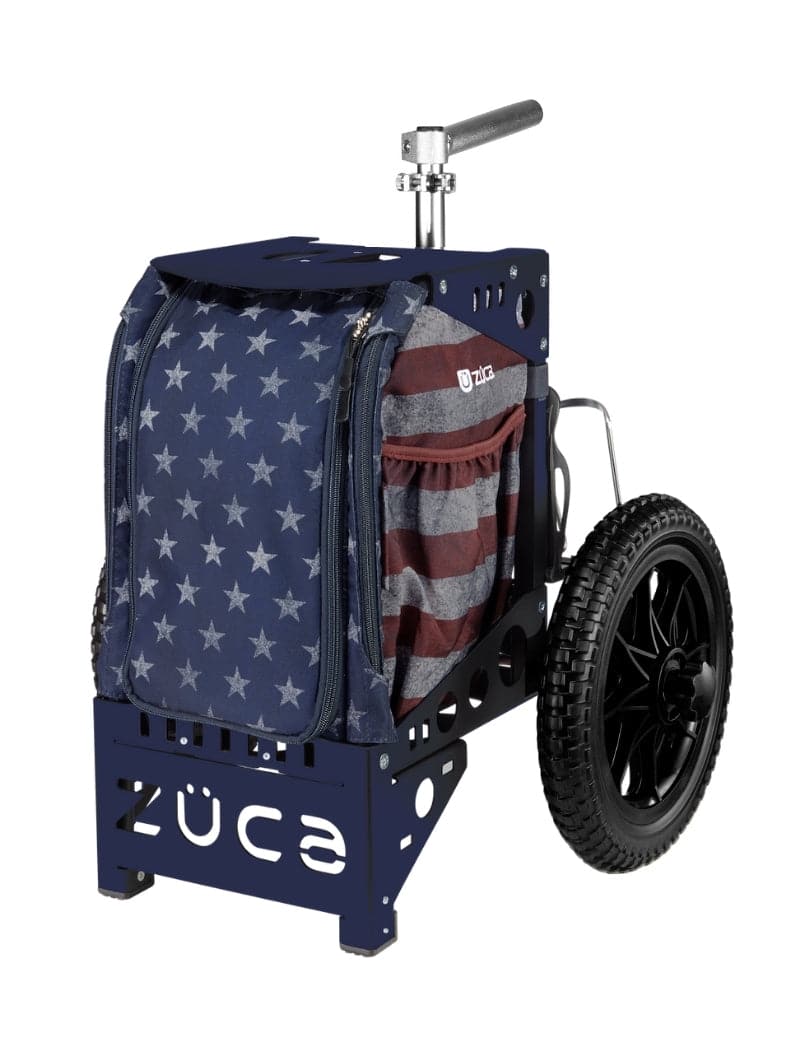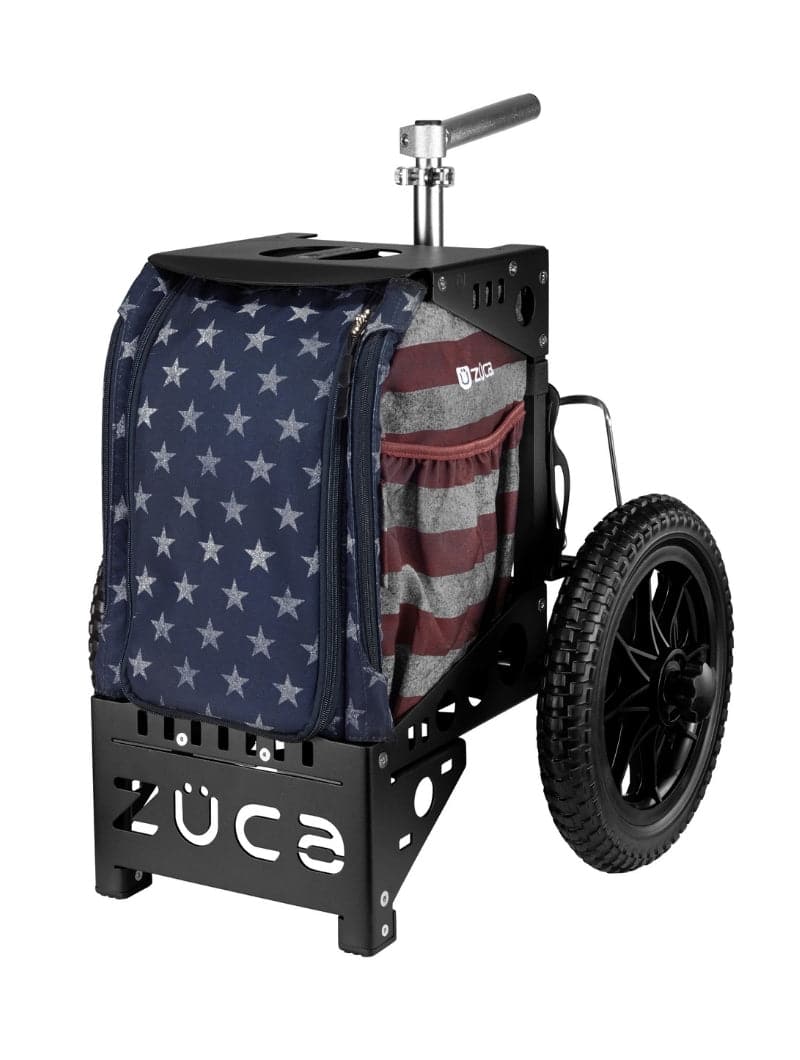 Dimensions
19 7/16" H
10" W
11 1/2" D
22 1/2" H
16 1/4" W
11 1/8" D
25 3/4" H
16 1/4" W
11 1/8" D
25 1/2" H
16 1/4" W
11 1/8" D
Dimensions w/ Wheels
19 7/16" H
22 1/2" W 
17" D
23 1/2" H
22 1/2" W
19" D
24 1/2" H
22 1/2" W
14 1/2" D
26 1/8" H
24 1/4" W
16 1/4" D
22 1/2" H
24 1/4" W
16 1/4" D
25 3/4" H
24 1/4" W
16 1/4" D
24 1/2" H
22" W
14 1/2" D
26 1/8" H
24 1/4" W
16 1/4" D
Rack Component
Soft-Sided
(Hard Rack Sold Separately)
What features should I consider when choosing a disc golf bag?

When choosing a disc golf bag, pick a bag that will not only help you stay organized while going from course to course but also enhance your overall game experience. Rolling disc golf bags with sturdy frames, performance tires, and heavy-duty materials are a great option, as they allow you to navigate various terrains effortlessly. 

When it comes to the inside of the bag, look for bags that have ample storage and organization features, such as a built-in disc golf rack. We also recommend finding a bag that's easy to maintain, clean, and store when not in use. ZÜCA's rolling disc golf bags check off all of these boxes and more. Our bags also come with a built-in portable seat that safely supports up to 300 lbs, ensuring comfort and convenience wherever the game takes you.
What is the best rolling disc golf bag in 2023?

As of 2023, the best rolling disc golf bag is widely considered to be the ZÜCA disc golf bag. Known for durability, innovative design, ease of use, and style, our rolling disc golf bags are uniquely tailored to the needs of disc golf enthusiasts and professionals.
What can I carry in my rolling disc golf bag?

ZÜCA's rolling disc golf bags make it easy for you to pack up and carry everything you need for the day on the green. Our rolling disc golf bags come with a built-in interior rack capable of holding up to 32 discs, as well as an XL adjustable bottle holder, a 3-pocket storage pouch, side pockets, and an additional interior storage area. Carry your discs, towels, water, sunscreen, snacks, first-aid kits, and everything else in one convenient, sturdy rolling bag.
I started playing disc golf April 2019 after being diagnosed with Multiple Sclerosis and my initial bag was fine but as MS progressed I was getting more lesions on my spine, so I got a transit cart to take weight off my back. I love it!
Absolutely love it. Fits all my discs so nicely. Rolls over just about anything. I'd suggest this to anyone.
Huge shout out to Zuca for their efficiency with shipping items: I ordered this insert online on a Thursday morning and it was on my porch on Saturday afternoon! It was very easy to install on my cart (purchased separately) and I'm blown away with the attention to detail in maximizing usable space on the frame. This insert has increased the amount of discs, gear, snacks, and drinks I can "carry" with me, while also reducing the weight and stress on my shoulders and back from a traditional backpack. Zuca carts are game changers in the sport of disc golf.
I love this little cart. It carries plenty of discs and has room for my extras. So much better than lugging around a heavy backpack!
Not only was the customer service amazing, but the product is even better. The build quality is top notch, holds plenty of discs (26 with a putter pouch) and makes the game feel more graceful and tactile now that I am not throwing a bag around every single shot. I've seen a lot of the standard color ways of these Compact Carts and this Uli release is by far the best and cleanest look out there. Thanks Zuca!!