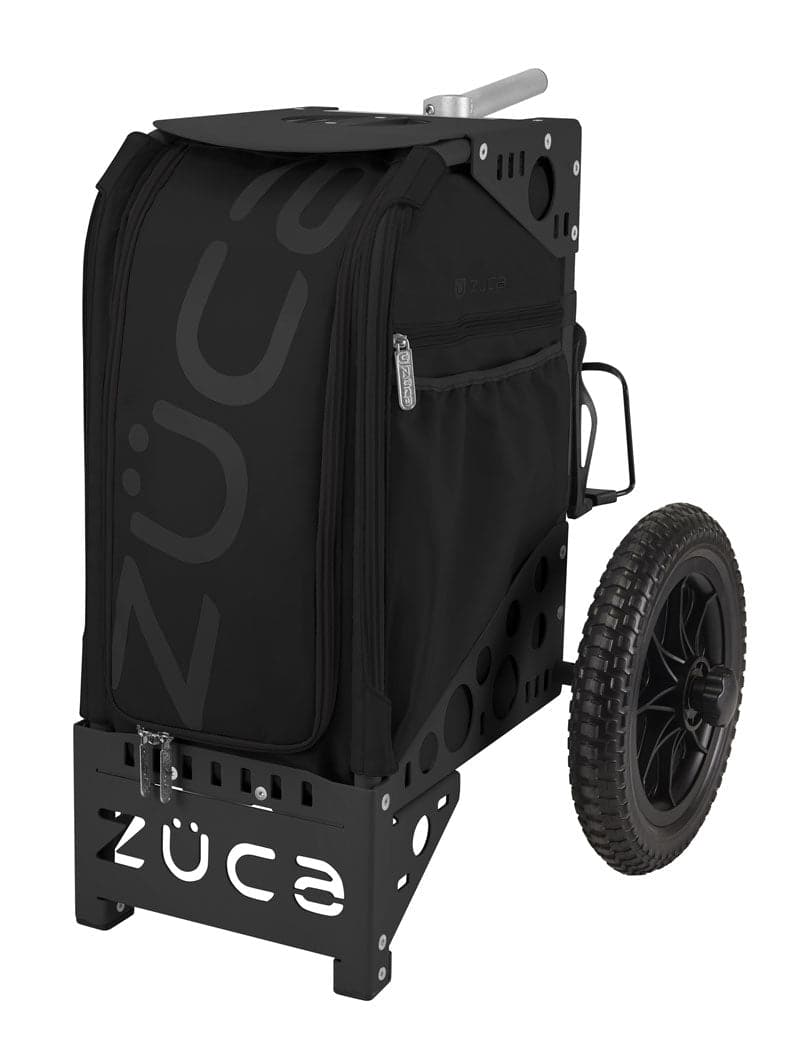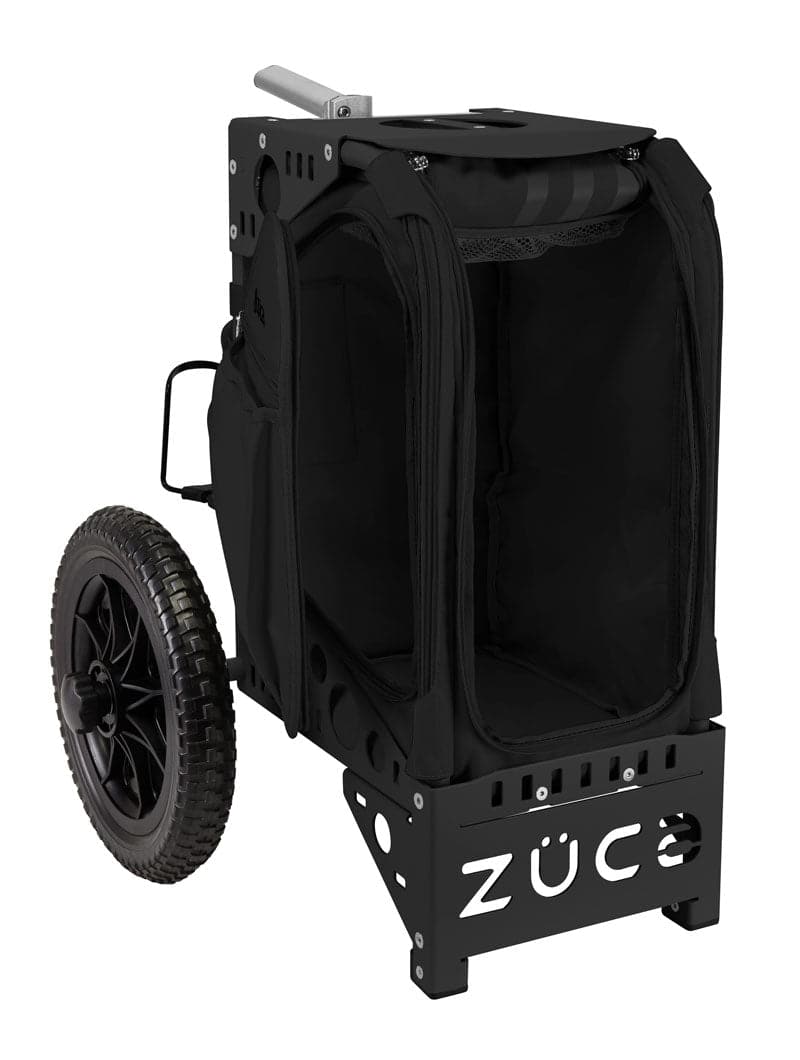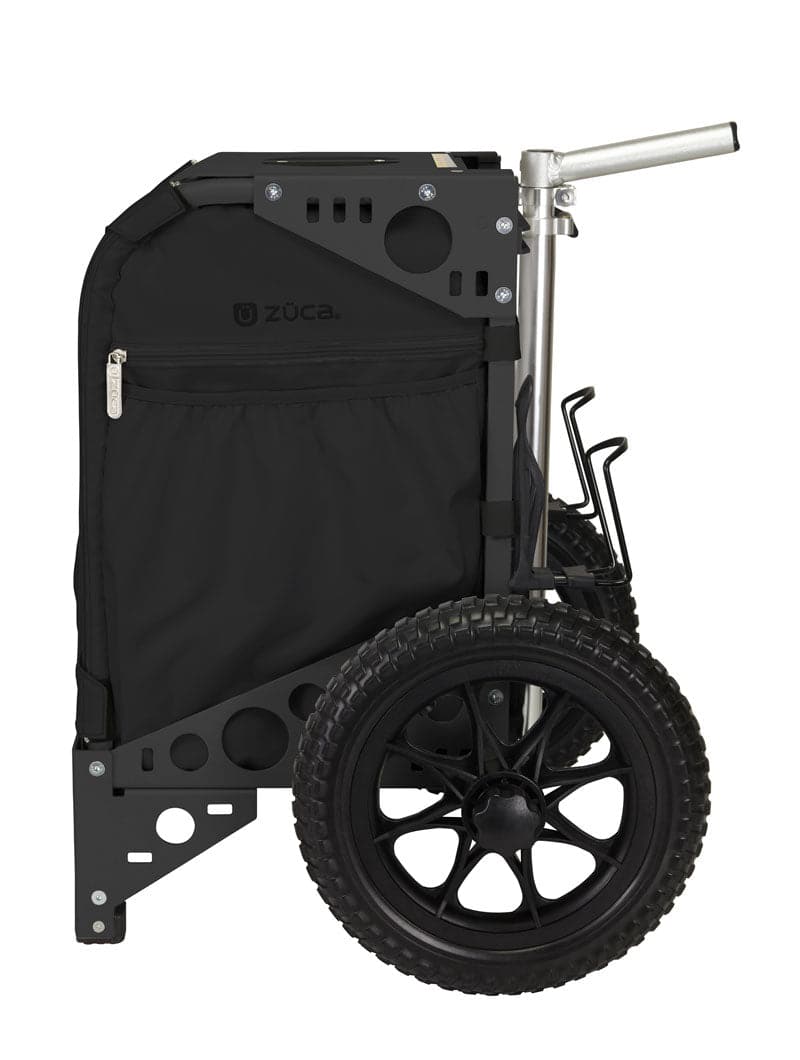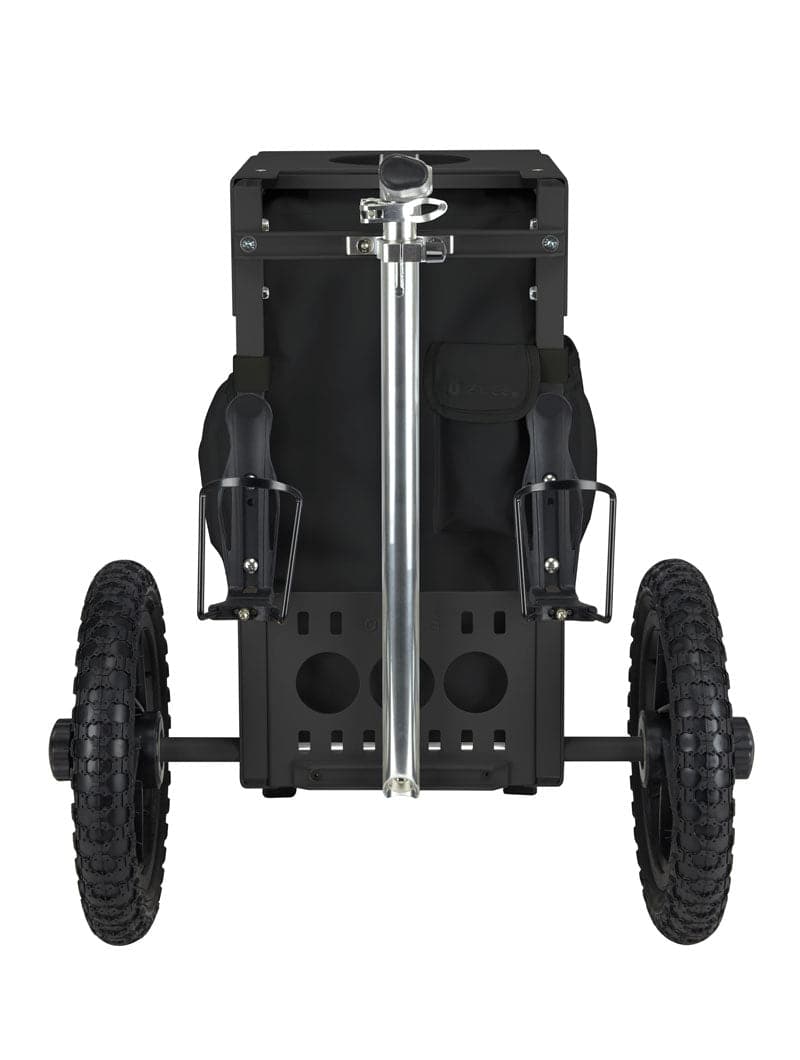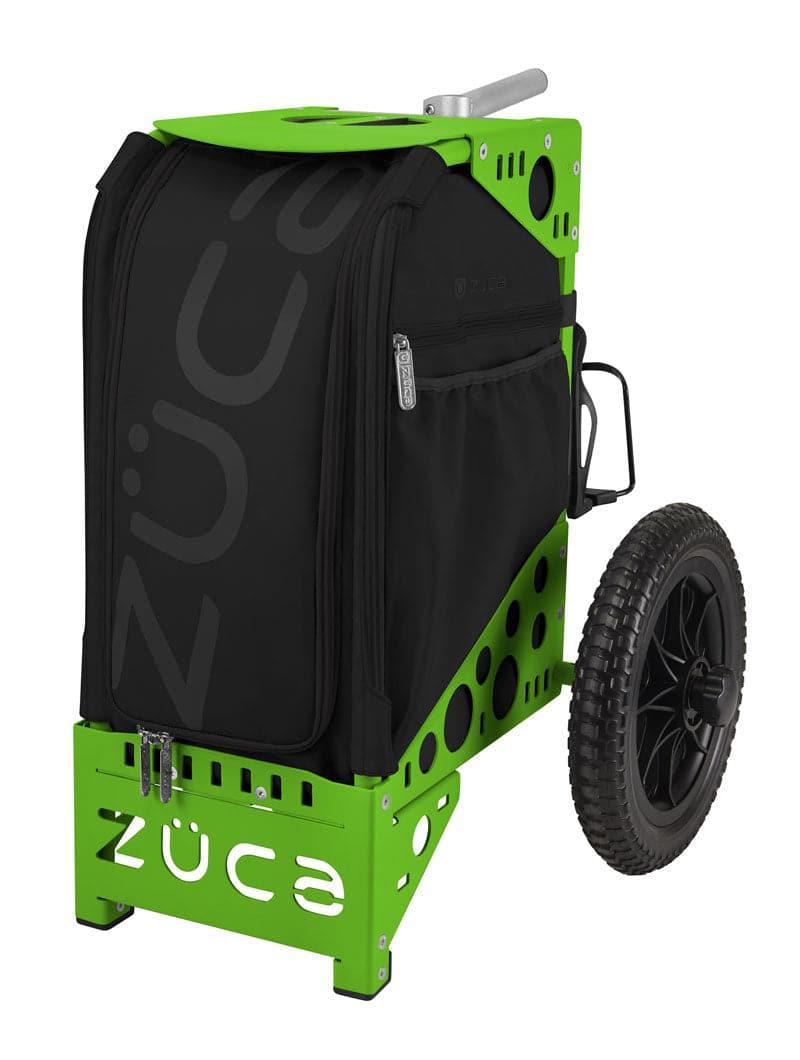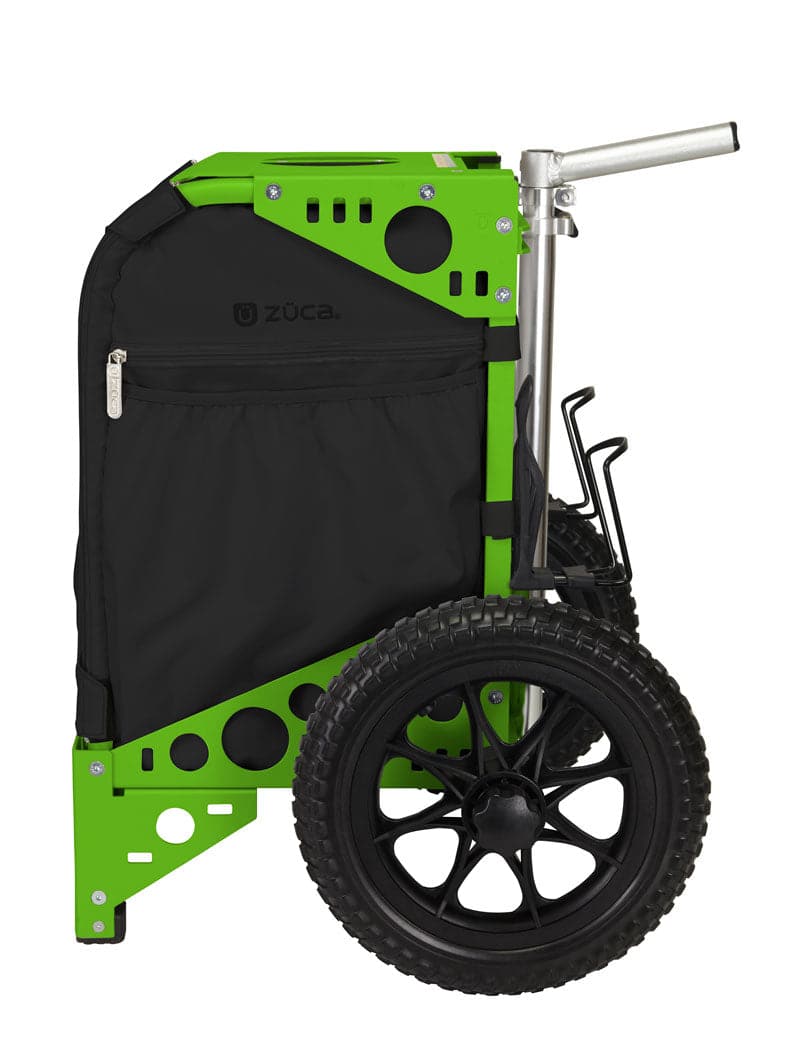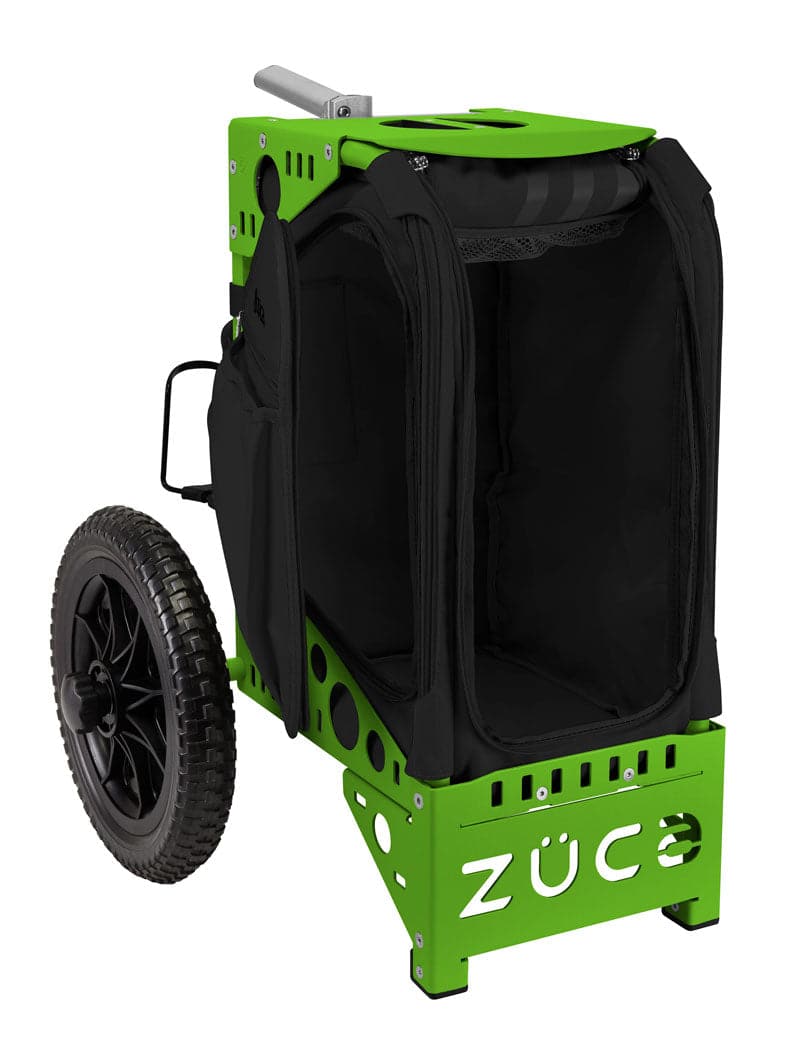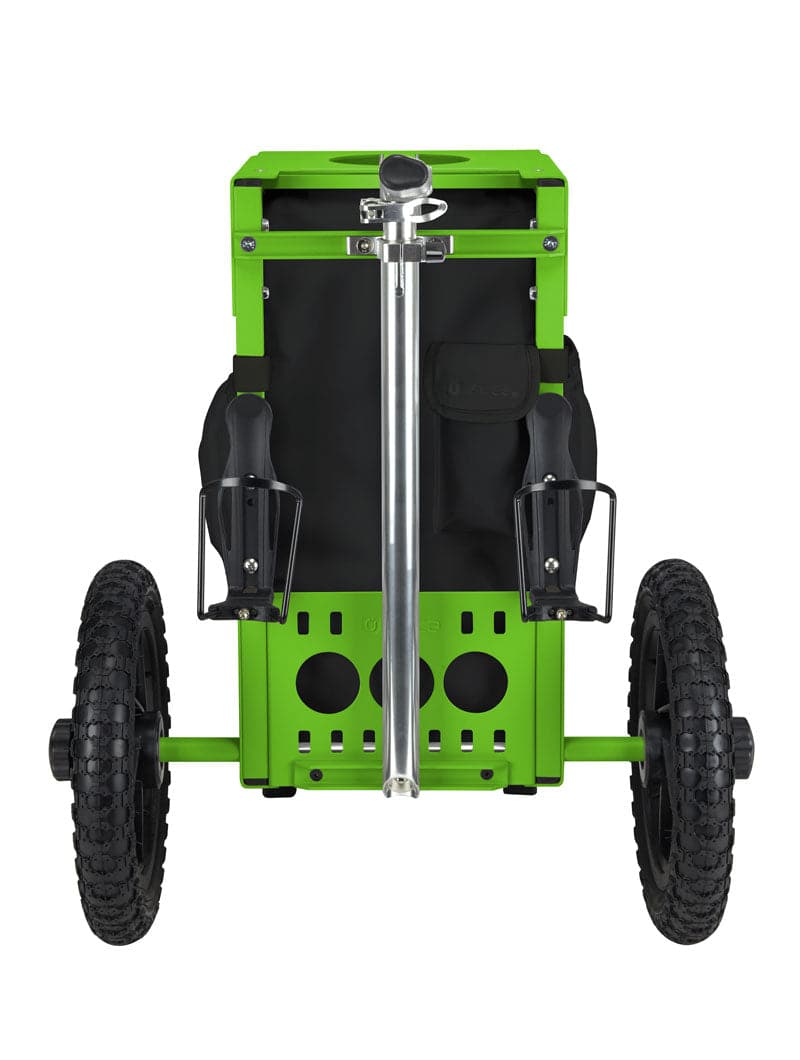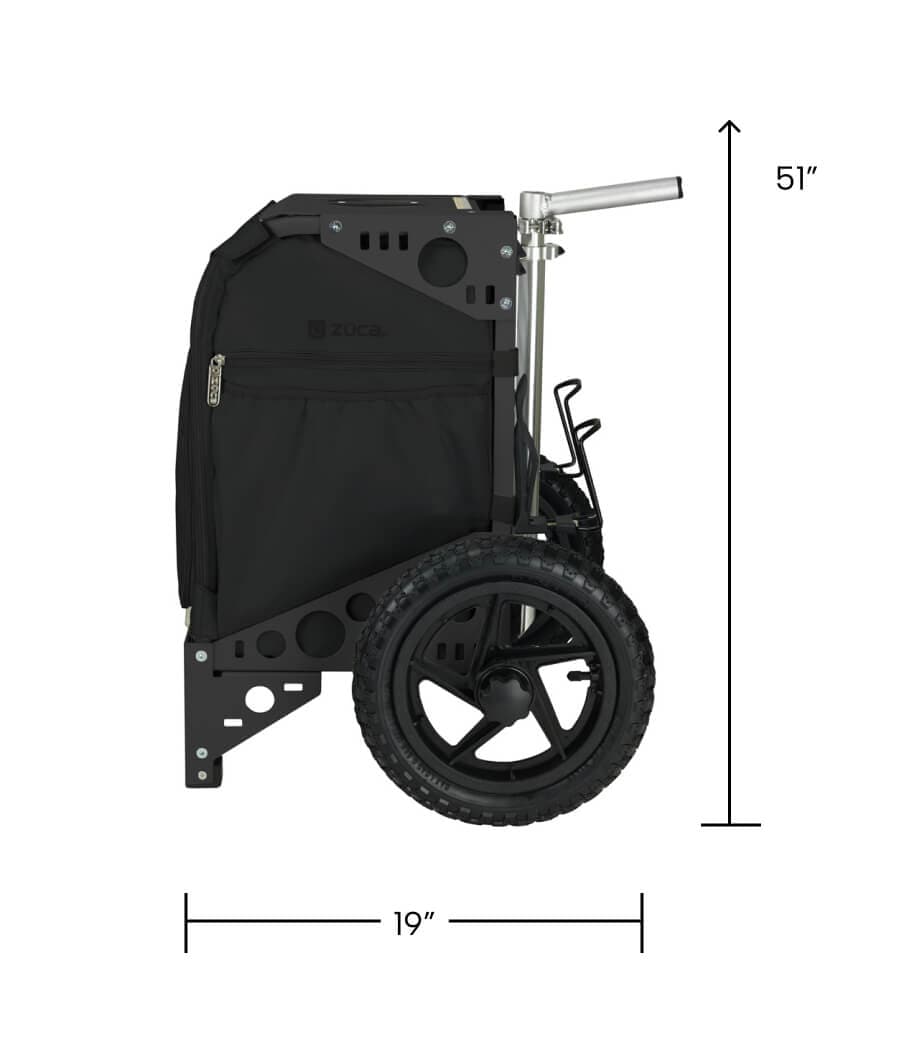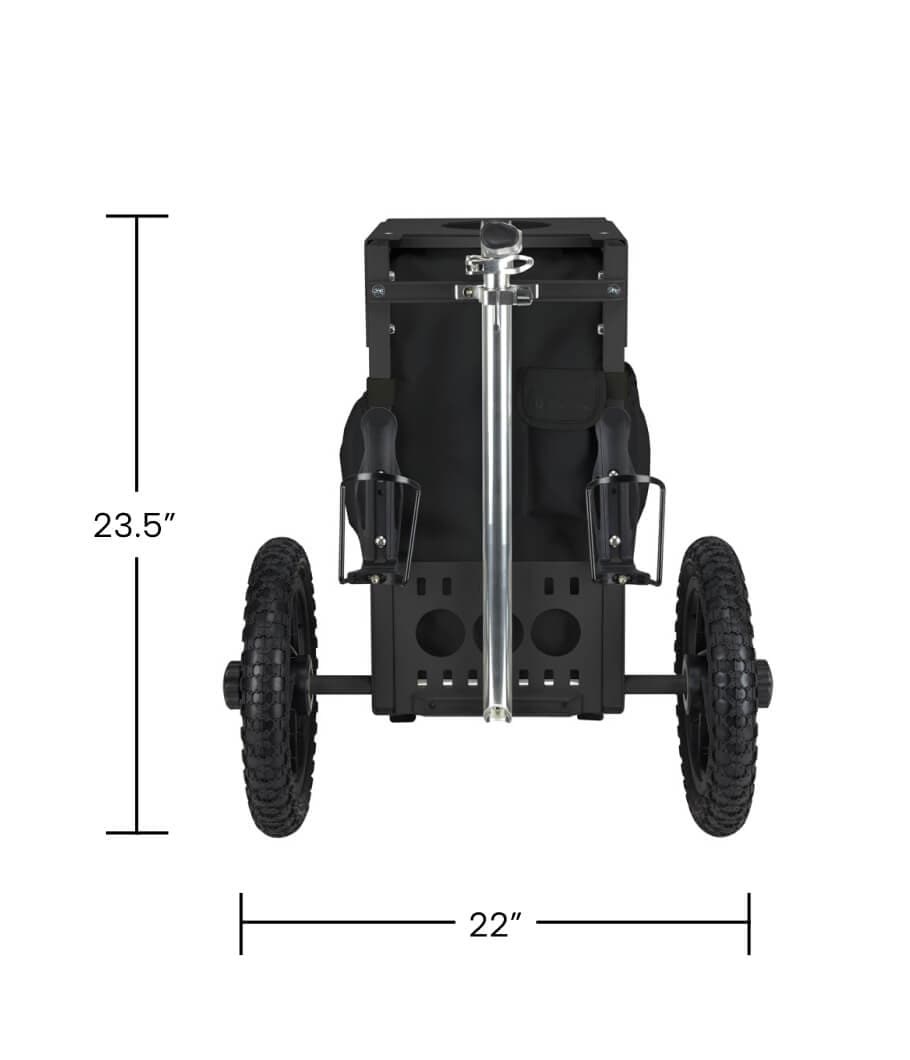 All-Terrain Cart Covert
---


Pack this rugged, rolling gear-hauler with everything you need to hit campsites, trails, and walkways and take a seat when you need it. Performance tubeless tires provide unrivaled traction over any terrain, and a heavy-duty, washable bag keeps maintenance to a minimum. Stay safe and be seen with a reflective bag in a durable frame.

This cart does not include a disc golf rack.
ZÜCA warrants that your product is free of defects in materials and craftsmanship. Read our full warranty policy here.
ZÜCA will accept returns or exchanges of unused product purchased within the last 30 days. Read all details here.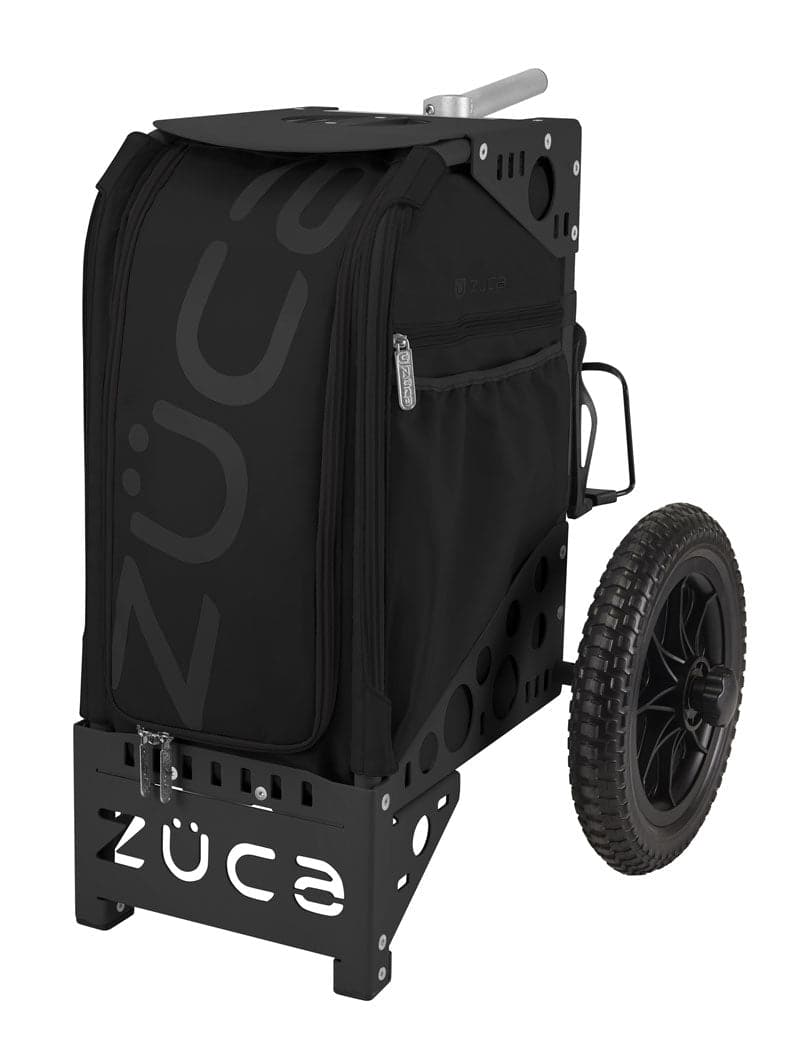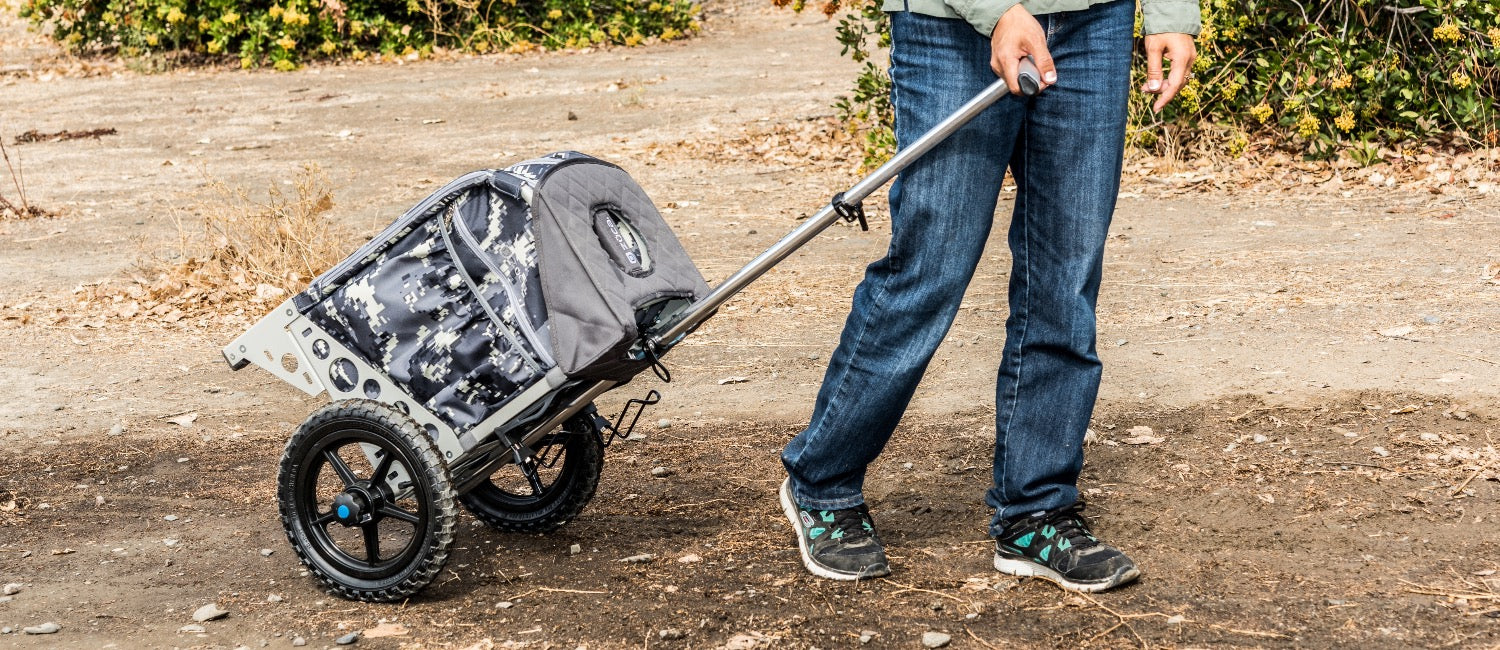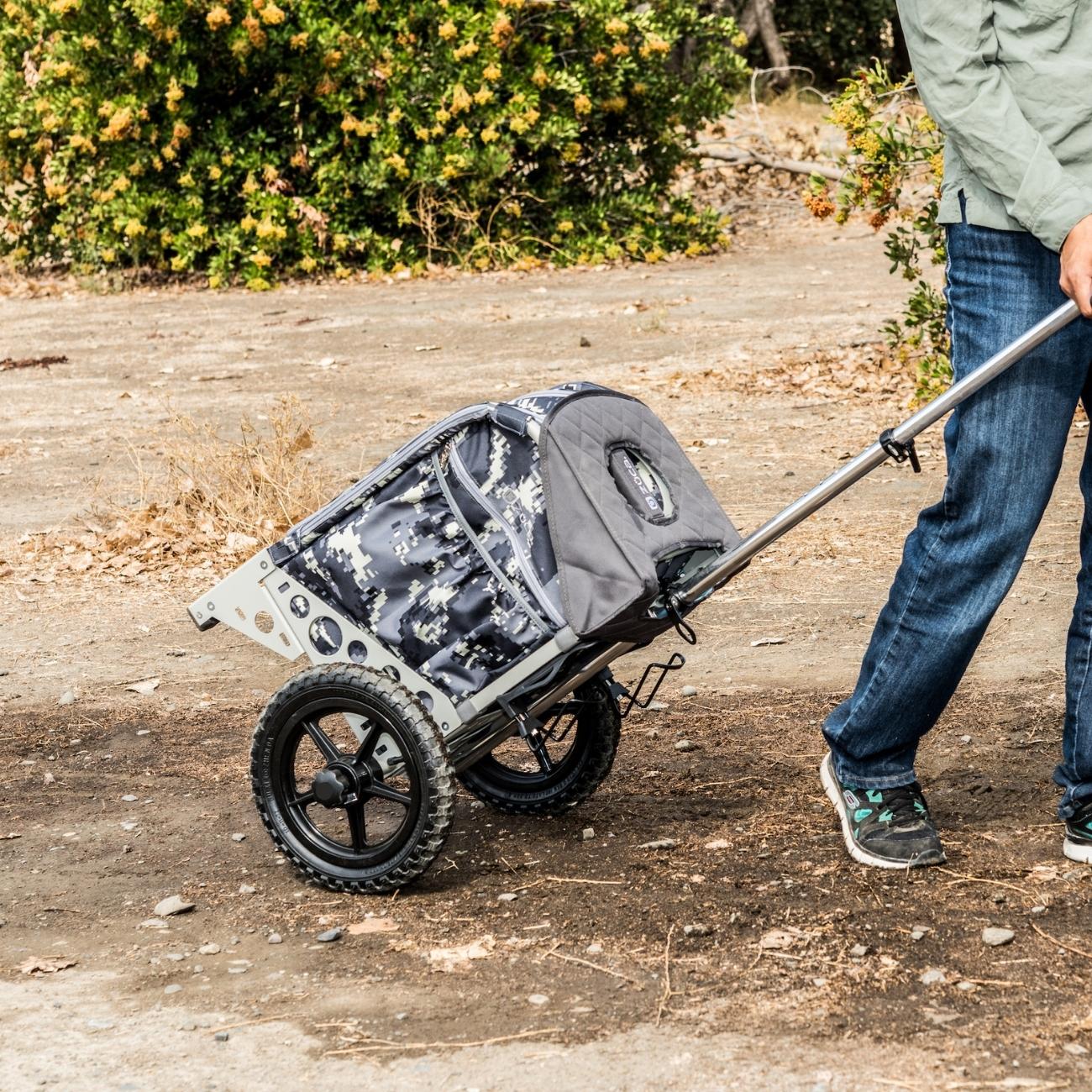 Get a grip.
Extend the telescoping handle up to 51 inches for easy rolling. A built-in handle on top makes lifting and carrying a breeze.
What holds it together?
Rust-resistant, chrome plated screws with shake proof nylon aircraft lock nuts that can be hand-tightened.
Sit tight
Sturdy, patented frame doubles as a portable seat rated to safely support to 300 lbs.
Your bag should go out more.
Removable. Hand washable. And unlike anything else. The insert is made from a premium water-resistant polyester fabric.
Less is more.
Strategically placed holes makes the frame lighter without affecting its structural integrity.
Outdoor luxury.
Enjoy adjustable cupholders for easy access to hydration or your favorite brew.
Smooth operator.
Sealed wheel bearings mean low maintenances and a smooth ride.
Compact to pack.
Removable wheels allow for more compact storage in back seats and closets.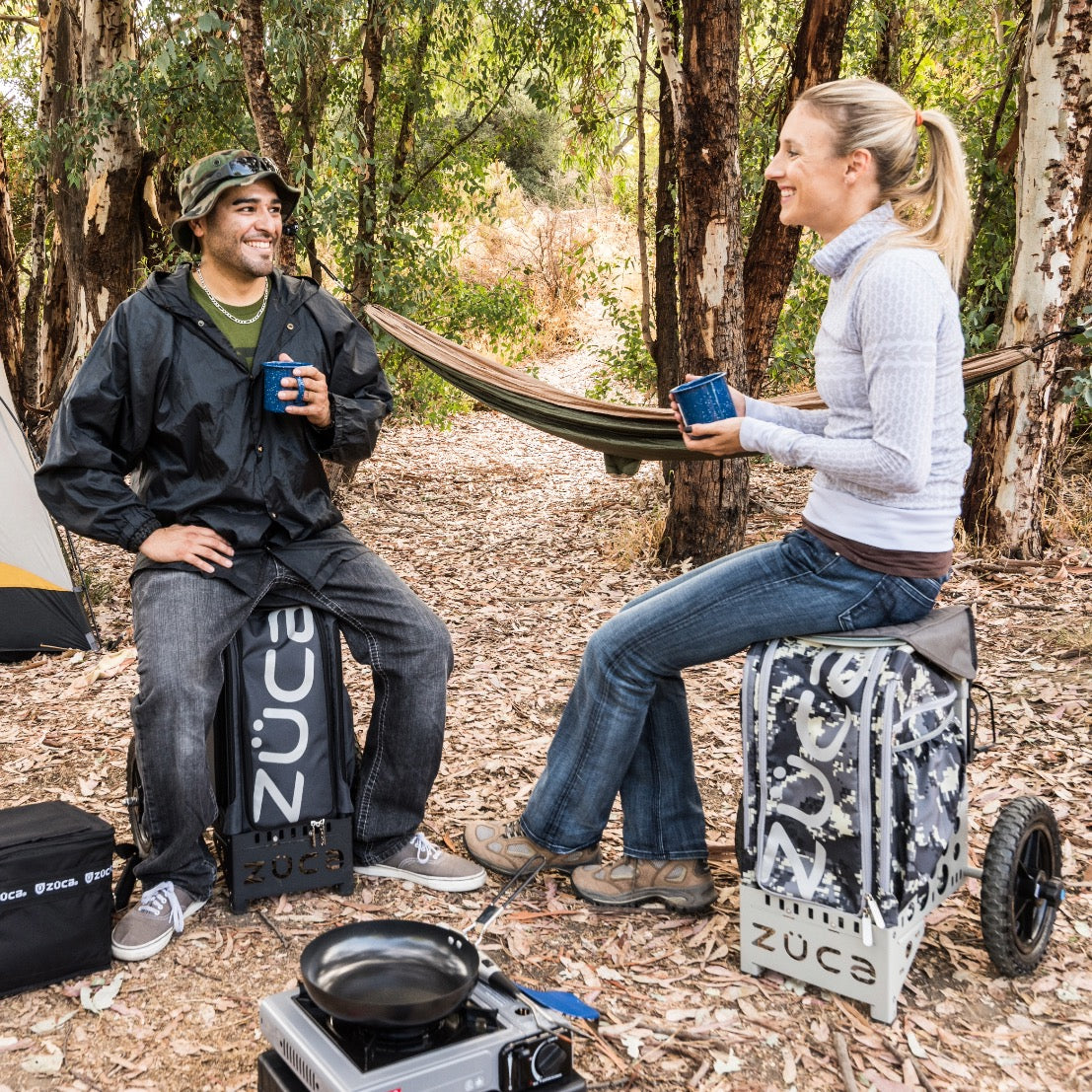 Portable Seat
Play hard, rest harder. ZUCA's All-Terrain Carts give you everything you need to hit the trails, campsites, walkways, and more, including a portable seat for when you need to take rest.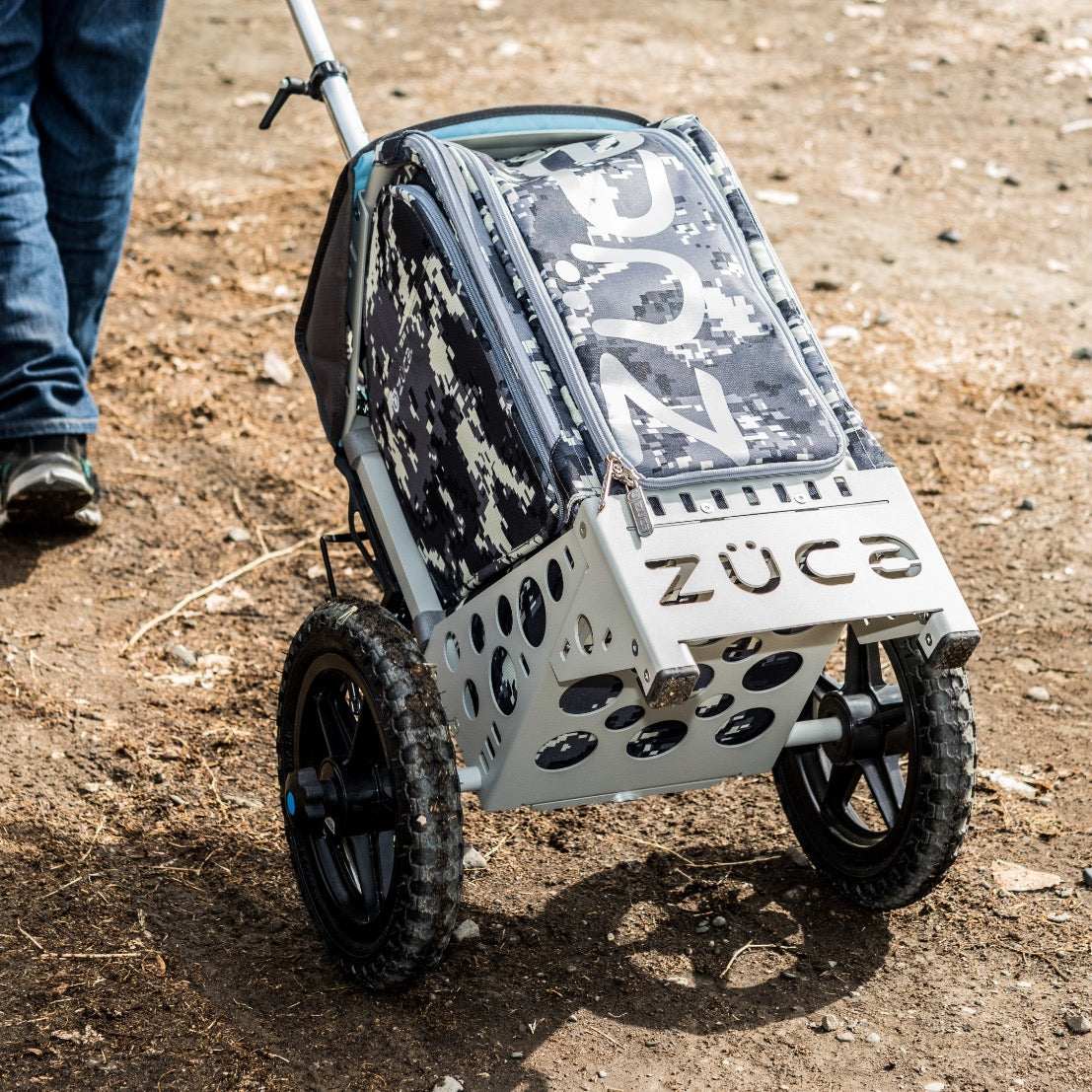 All-Terrain Wheels
Blaze your own trail and embrace the thrill of adventure with ZUCA's All-Terrain Carts. Our heavy-duty wheels are built to handle the most rugged lanscapes, giving you the freedom to explore wherever your wanderlust takes you.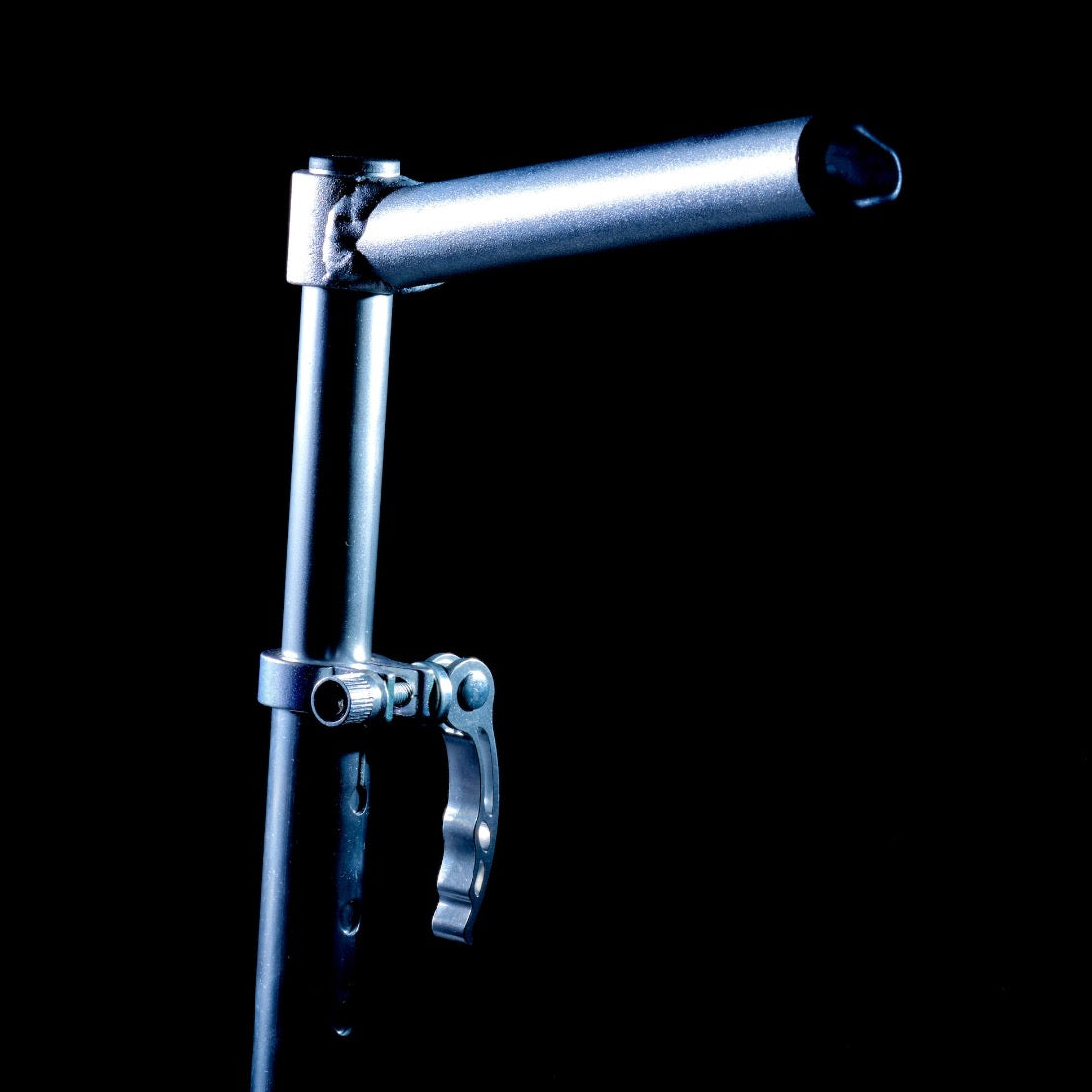 Adjustable Handle
Tired of carrying heavy bags that weigh you down during your adventures? With ZUCA All-Terrain Carts, you can explore the world effortlessly with an adjustable handle that lets you find your most comfortable position.
I bought the Backpack Cart LG - to haul my painting gear over rough terrain. I sometimes go on wilderness trails and often where there aren't any trails. This works well on mud, gravel, thick grass, and uneven ground.
This product has no reviews yet.