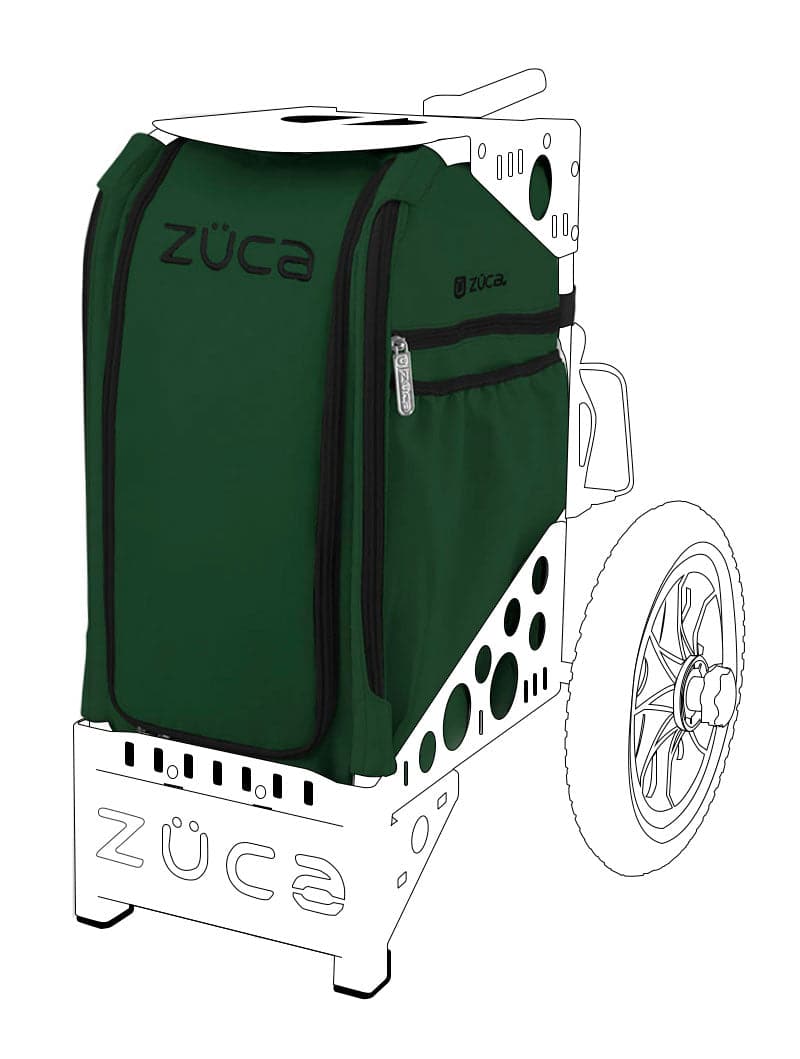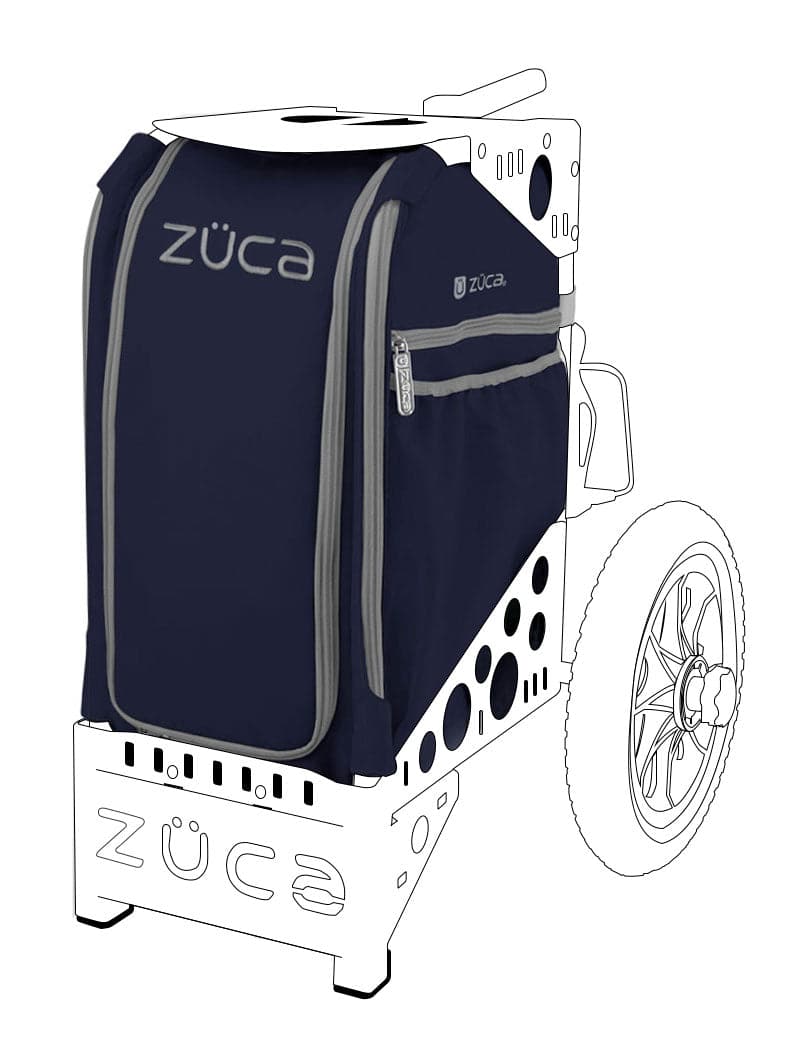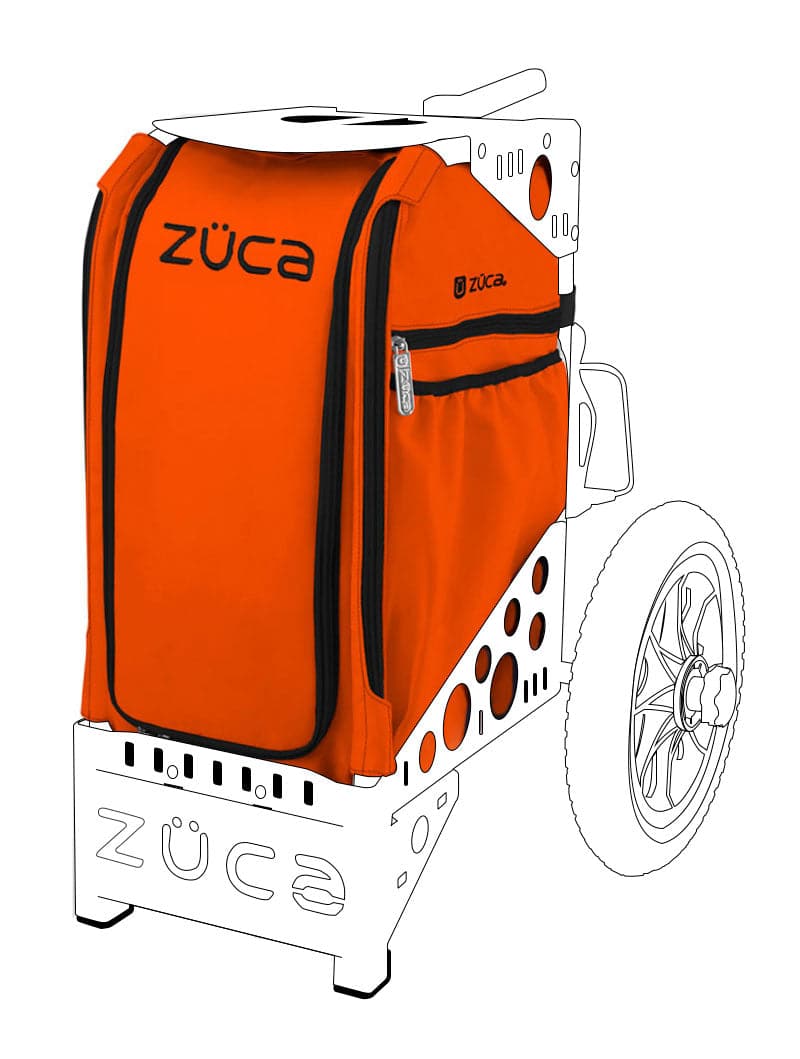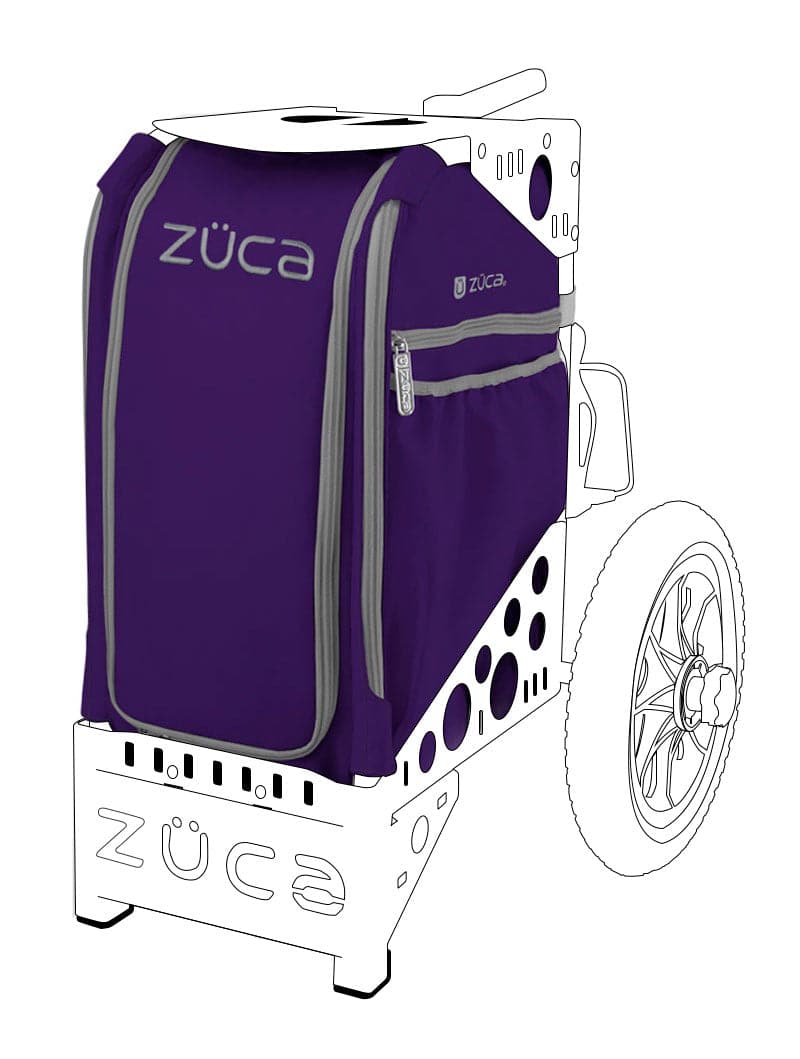 All-Terrain/Disc Golf Insert Bag w/Accessory Pouch
---

Change it up with this patriotic disc golf cart replacement insert. Celebrate our nation's colors with pride when sporting this trustworthy, heavy-duty, washable insert bag.

Compatible with ZÜCA All-Terrain/Disc Golf Cart model only.
ZÜCA warrants that your product is free of defects in materials and craftsmanship. Read our full warranty policy here.
ZÜCA will accept returns or exchanges of unused product purchased within the last 30 days. Read all details here.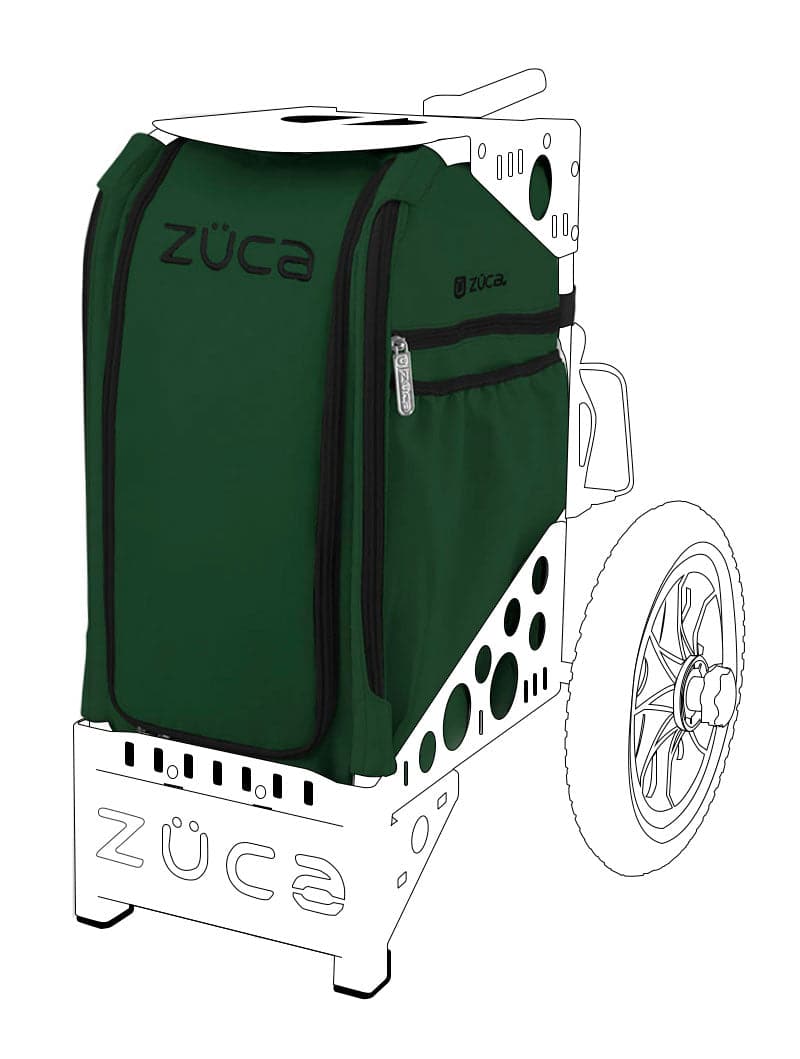 Transport all Your Gear, Take a Load off Your Back and Grab a Seat!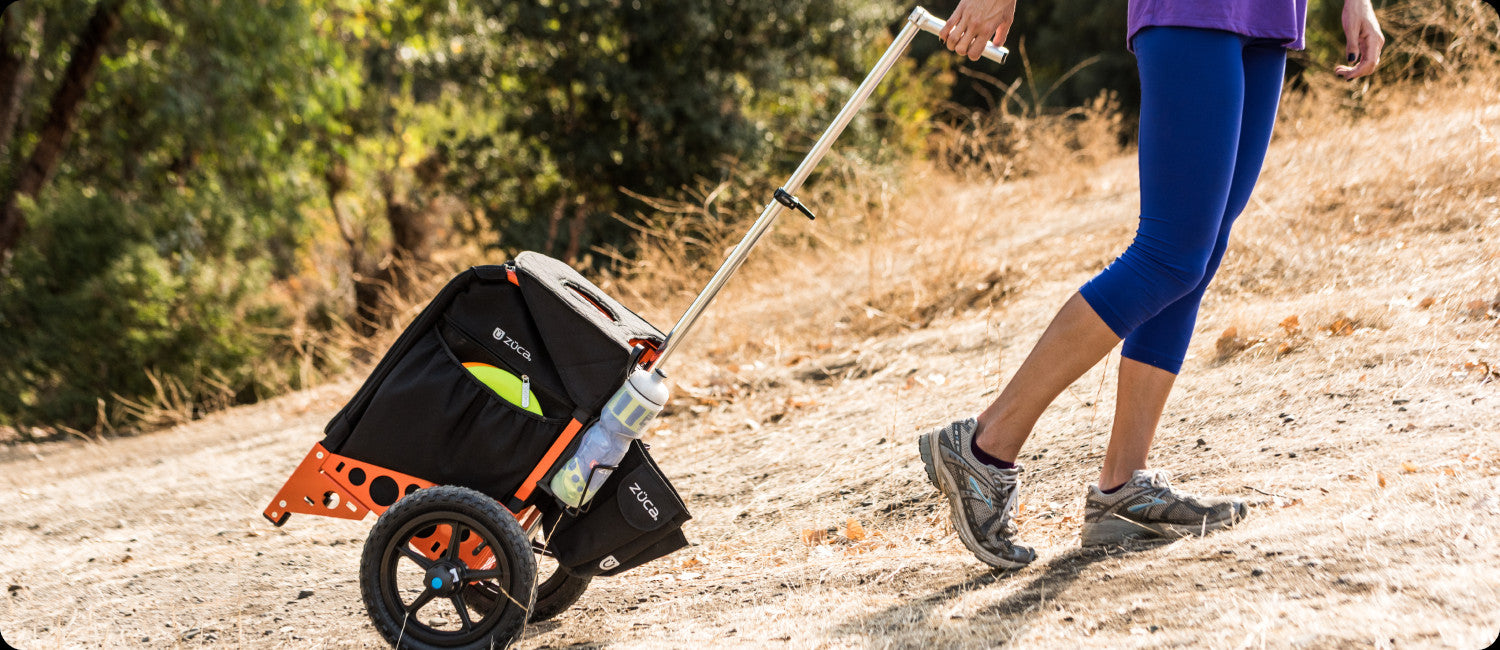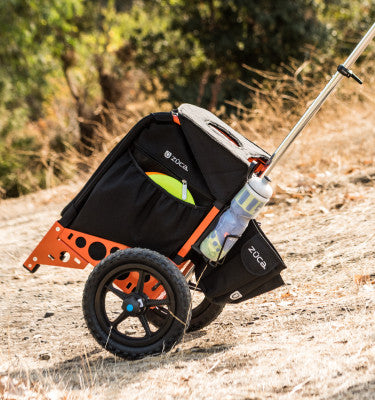 Designed to handle it.
51" Telescoping handle can be adjusted
 for a custom height for the most comfortable stride.
All access.
Zippered front door rolls up and tucks away for easy access to discs.
Your bag should go out more.
Removable. Hand washable. And unlike anything else. The insert is made from a premuim water-resistant polyester fabric.
Stay hydrated.
Always have room for a favorite beverage or two with easy-to-use adjustable cupholders.
Roll with the punches.
Removable foam tires allow for more compact storage in back seats and closets.
Game on.
Carry up to 32 discs without breaking a sweat. Organization is plain to see with sturdy two level rack.
Sit tight.
Sturdy, patented frame doubles as a portable seat rated to safely support up to 300 lbs.
Less is more.
Strategically placed holes makes the frame lighter without affecting its structural integrity.
What holds it together?
Rust-resistant, chrome plated screws with shake proof nylon aircraft lock nuts that can be hand-tightened.
Smooth operator.
Sealed wheel bearings mean low maintenances and a smooth ride.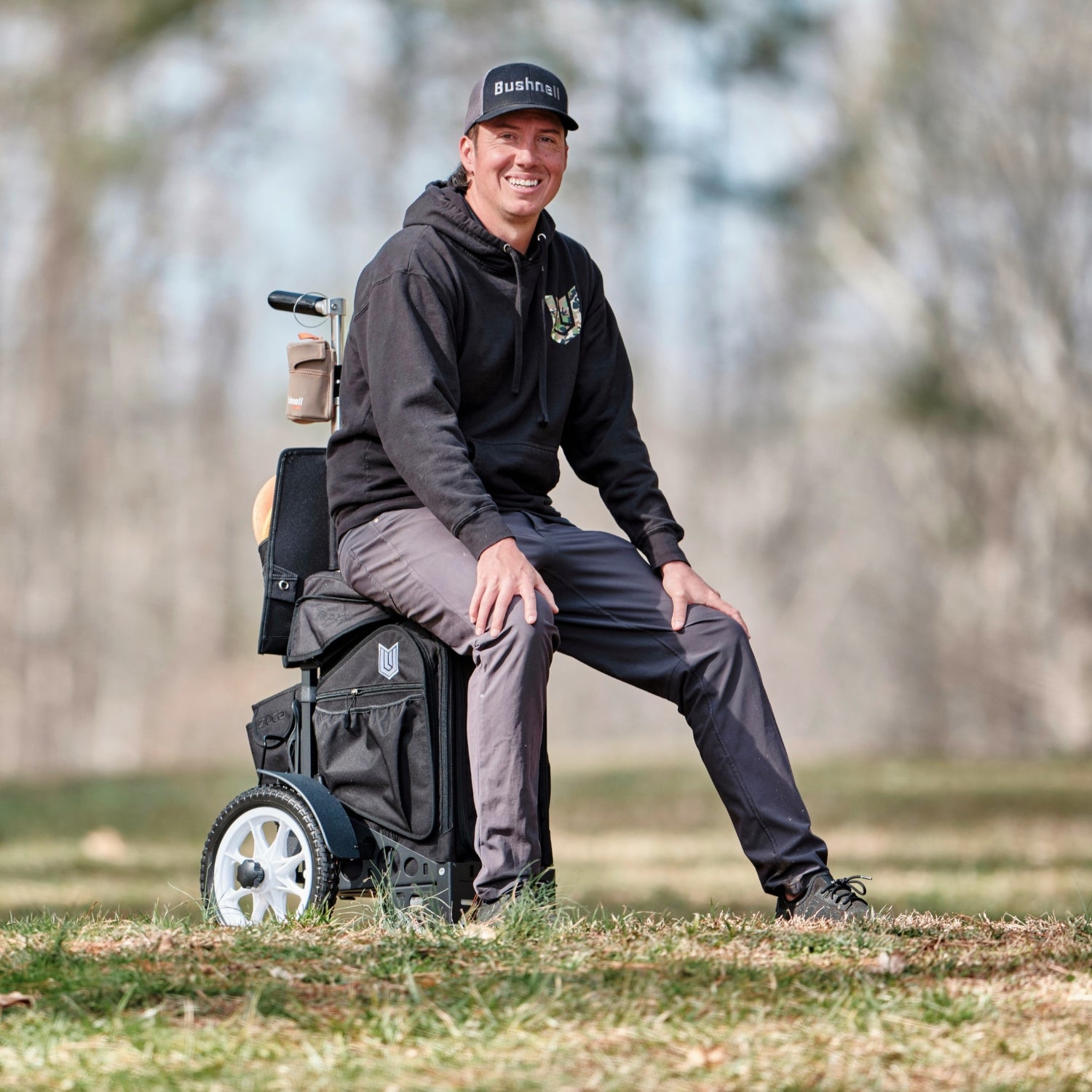 Portable Seat
When it comes to traversing the golf course in comfort and style, ZÜCA's Disc Golf Carts score an ace. Pack up everything you need to hit the course, keep your gear organized, and take a seat when you need it with the convenience of a portable seat.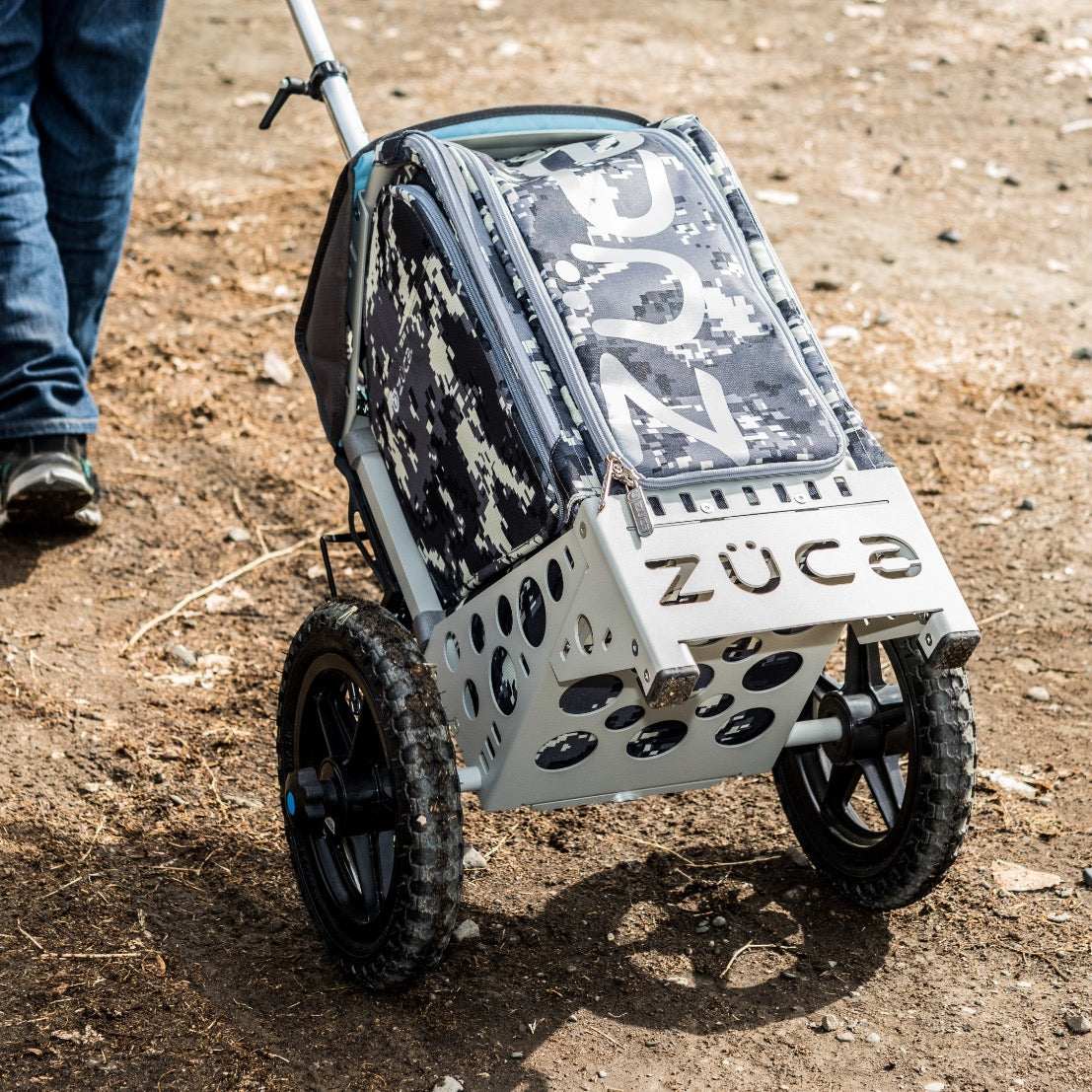 All-Terrain Wheels
Get ready to glide across the course no matter the terrain. ZÜCA's Disc Golf Carts are equipped with heavy-duty, all-terrain wheels, capable of handling the most rugged paths, fairways, and trails.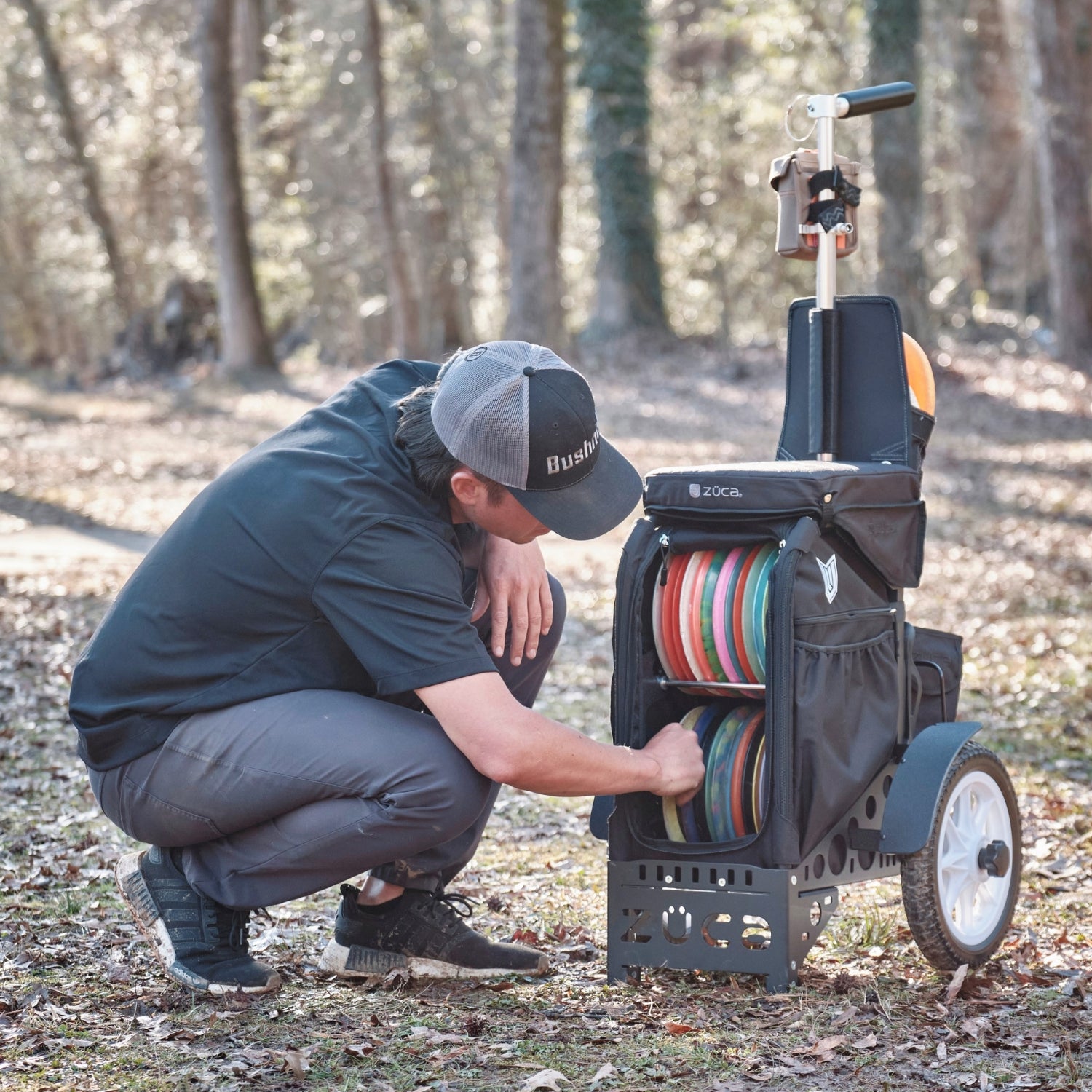 Rolling Disc Storage Solution
Stay organized and bring your A-game to the course. ZÜCA's Disc Golf Carts are pre-built with awesome storage accessories, including a disc golf rack and a matching accessory pouch.
Not only was the customer service amazing, but the product is even better. The build quality is top notch, holds plenty of discs (26 with a putter pouch) and makes the game feel more graceful and tactile now that I am not throwing a bag around every single shot. I've seen a lot of the standard color ways of these Compact Carts and this Uli release is by far the best and cleanest look out there. Thanks ZÜCA!!
I started playing disc golf April 2019 after being diagnosed with Multiple Sclerosis and my initial bag was fine but as MS progressed I was getting more lesions on my spine, so I got a transit cart to take weight off my back. I love it!
This product has no reviews yet.