Pro Artist Ruby Red
---



Think red carpets, stretch limos and life in the winner's circle. A flawless collection for make-up artists and stylists on the go who value organization, style, and perfection. What more could you ask for? Protect and organize the tools of your trade and travel in style - tailored for the artist in you!
ZÜCA warrants that your product is free of defects in materials and craftsmanship. Read our full warranty policy here.
ZÜCA will accept returns or exchanges of unused product purchased within the last 30 days. Read all details here.
Start with the Right Foundation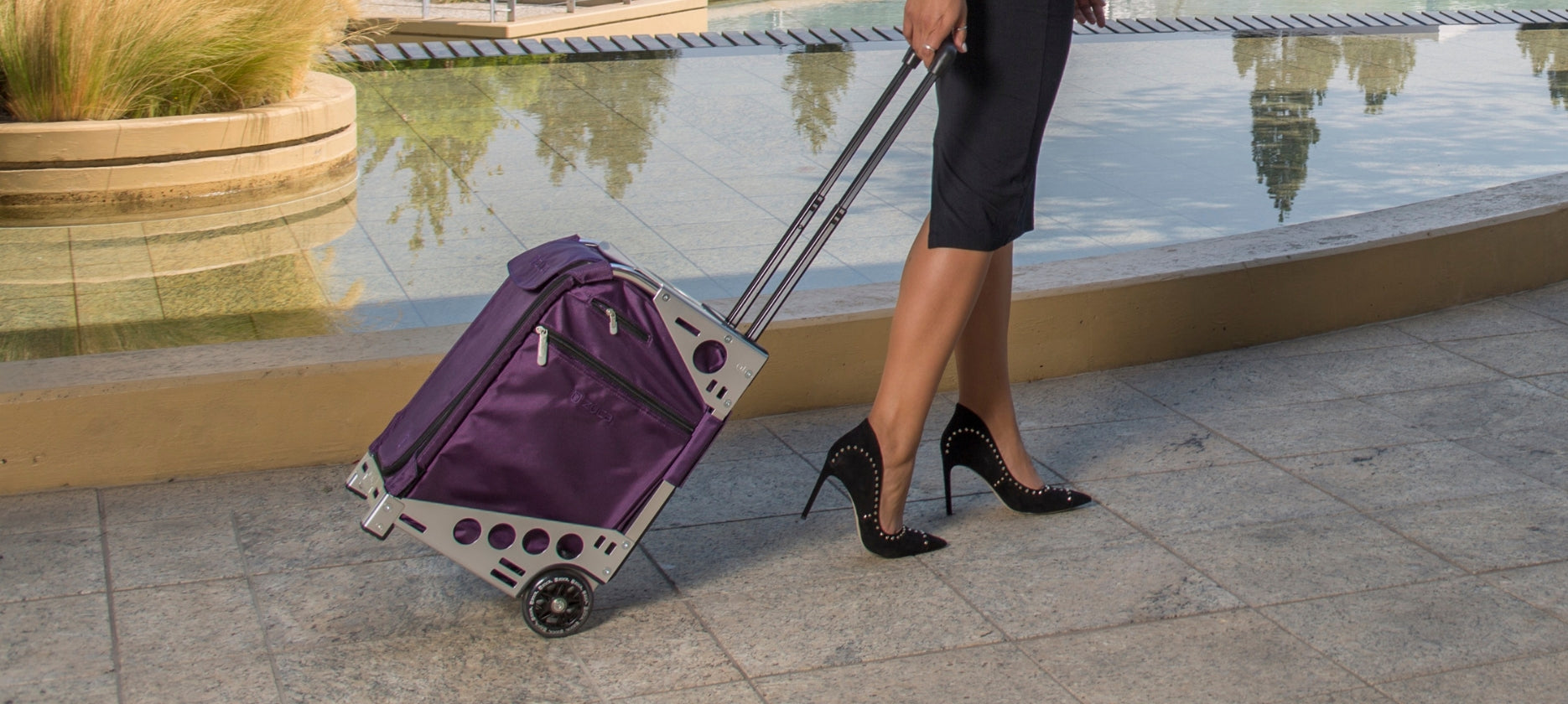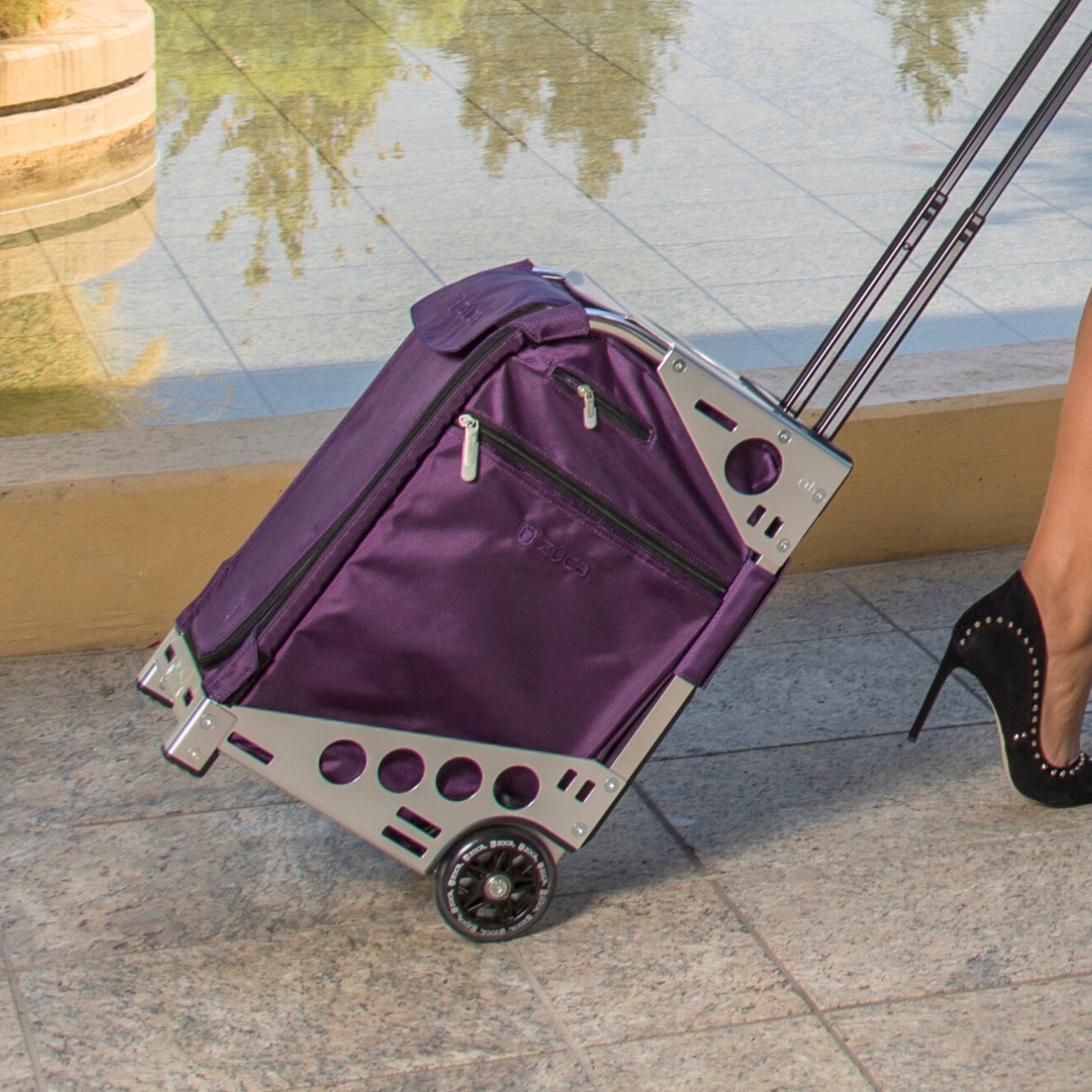 Built to handle its owner.
We even put aircraft aluminum in the handle. That's right, the stuff wings are made of. Unique and nearly indestructible, the handle telescopes to a height of 39 inches.
Pack it up.
With 1 small and 4 large Utility Pouches, you can organize to your heart's content. Our Utility Pouches are lined with durable, easy to clean clear vinyl.
Darwin would be proud.
Inspired by aerospace technology, our aluminum alloy frame is light and super strong. In fact, a ZUCA Sport frame is rated to safely support 300 lbs.
Rivets are so last month.
What holds it together? Custom made, rust-resistant, chrome plated screws with shake-proof nylon aircraft lock nuts (whew). And not that they'll need it, but unlike rivets, nuts can be tightened.
Now open for business.
Removable. Hand washable. And unlike anything else. The insert is made from a premium heavy duty ballistic nylon and coated with water resistant polyurethane.
Less metal in your diet.
Lighter and still strong. The holes are placed so the strength of a member in tension isn't reduced below its structural contribution requirements. Translation? Holes make it better and lighter.
They like the rough stuff.
The 4' polyurethane wheels absorb shock and make for a seriously silent ride. And because each wheel is recessed, the bag slides into overheads without a shove or grunt.
Tread lightly.
Made of nylon 6, the plastic feet go easy on scratch-able surfaces. They are also tough enough to resist grit and gravel impregnation that can otherwise shred wood floors.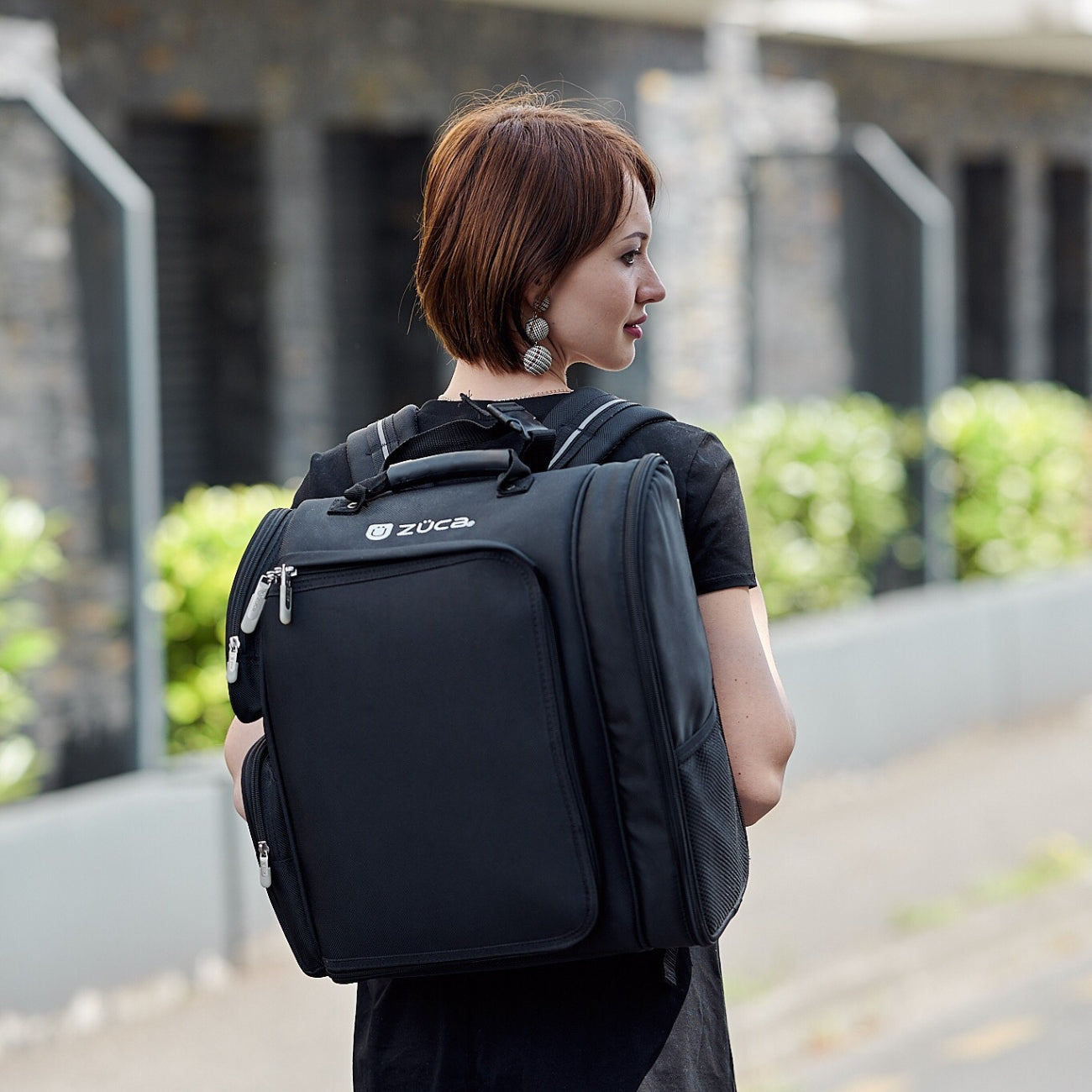 Mobile Tools and Product Organization
Get ready to slay on the go with ZUCA's rolling Beauty Bags and Backpacks. Our Artist bags & backpacks are fierce, fabulous, and designed with the professional make-up artist and glam squad in mind. Keep your cosmetic and tool organization on point as you roll from gig to gig.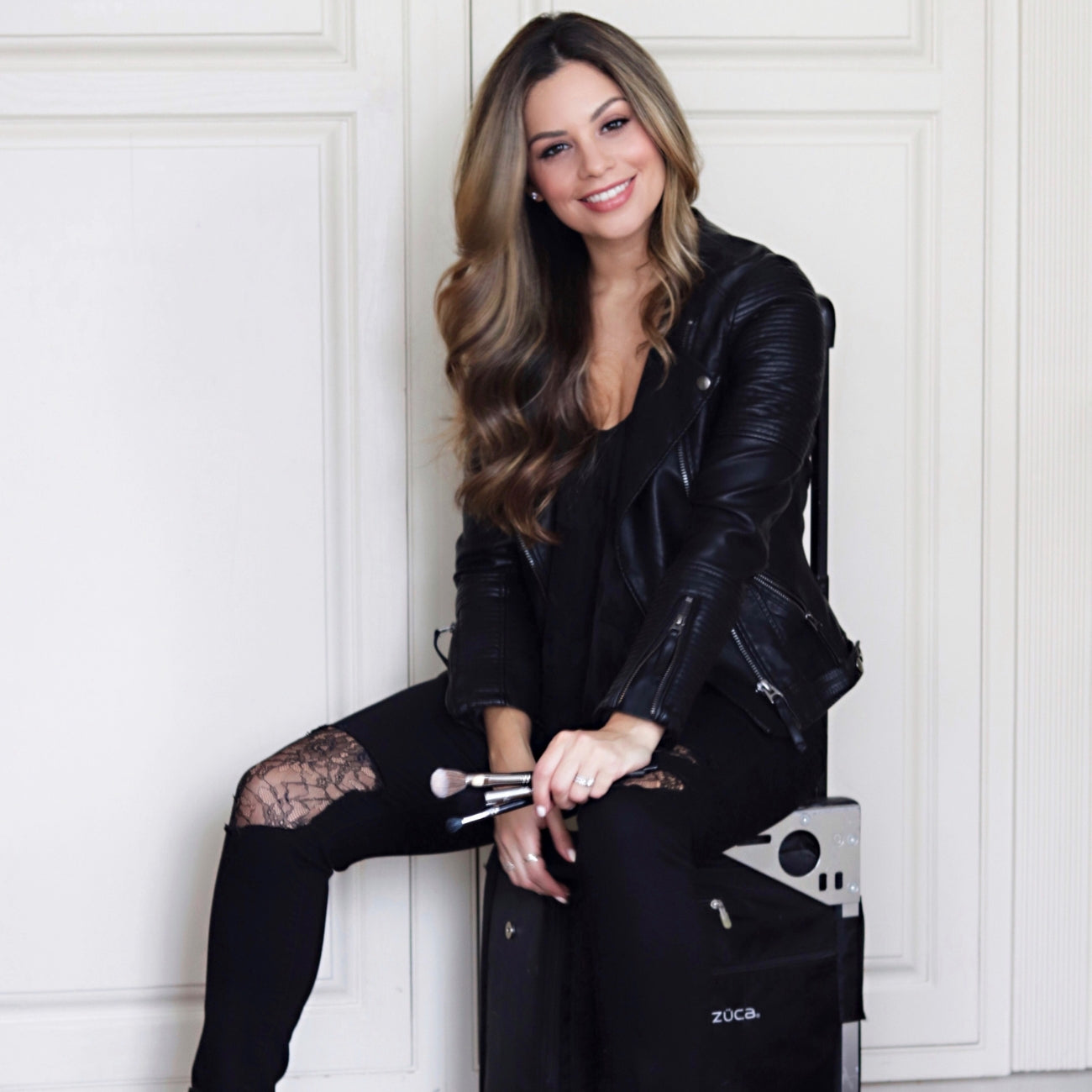 Portable Seat
Work smarter, not harder with ZUCA's rolling Carry-On Bags, featuring the perfect blend of style and functionality. Say goodbye to tired feet and hello to comfort with a portable seat built right into your bag.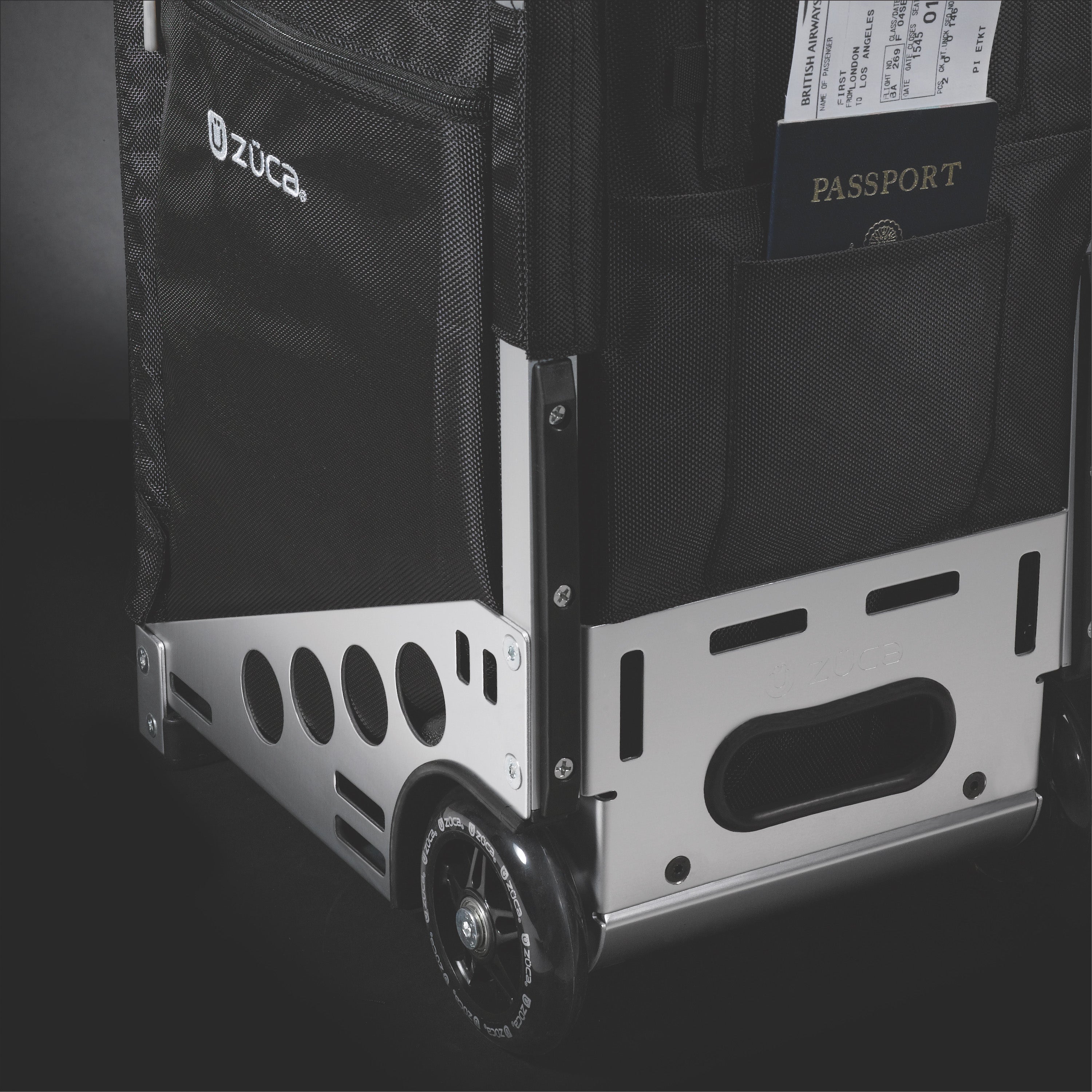 TSA Compliant
Be ready for wheels up without stressing out. Most of ZÜCA's rolling Carry-On bags are lightweight and meet airline carry-on size requirements.
I bought this ZÜCA in 2009 as my makeup bag. Running from set to set, I recognized and fell in love with all its features. My favorite detail must be the inline-skate wheels, they make the case roll smooth and silent on every type of ground. It is the first bag that can hold all the products I need, and the "drawer-like" accessibility of the different pouches, speaks for itself. I bought some extra pouches, so I can prepare for a shoot in advance and quickly swap pouches for the days special needs. I'm still using it, and it still is THE BEST BAG EVER.
This product has no reviews yet.